Halama Street Homes for Sale
For its considerable length of coastline, Kihei does not have a lot of neighborhoods with oceanfront homes. Halama Street is one of the few. The scarcity of oceanfront neighborhoods help to make Halama Street Homes quite desirable. This quiet neighborhood is bordered on the south by Kalama Park. It is just minutes away from shopping and restaurants in Central and South Kihei.
Homes in the neighborhood range from modest beach homes to newly built oceanfront estates. While oceanfront homes start in excess of $2,500,000, homes across the street from the ocean start closer to $1,000,000.
Check out the recent sales statistics for Halama Street Homes.
Scroll down below for the current inventory of Halama Homes for Sale.
If you have questions or wish to discuss a home listed on Halama Street, please call the Maui Real Estate Team at (800) 579-1525 or send us a message.
Recent Sales Statistics for Halama Street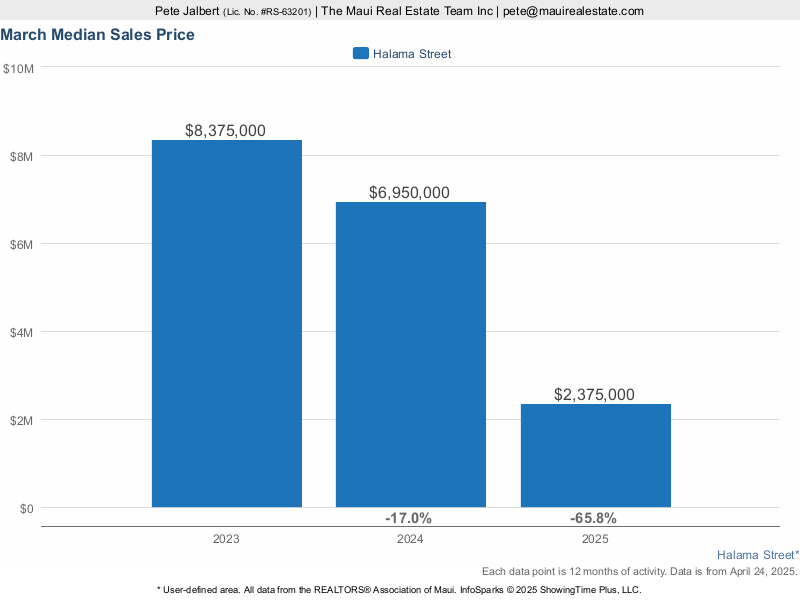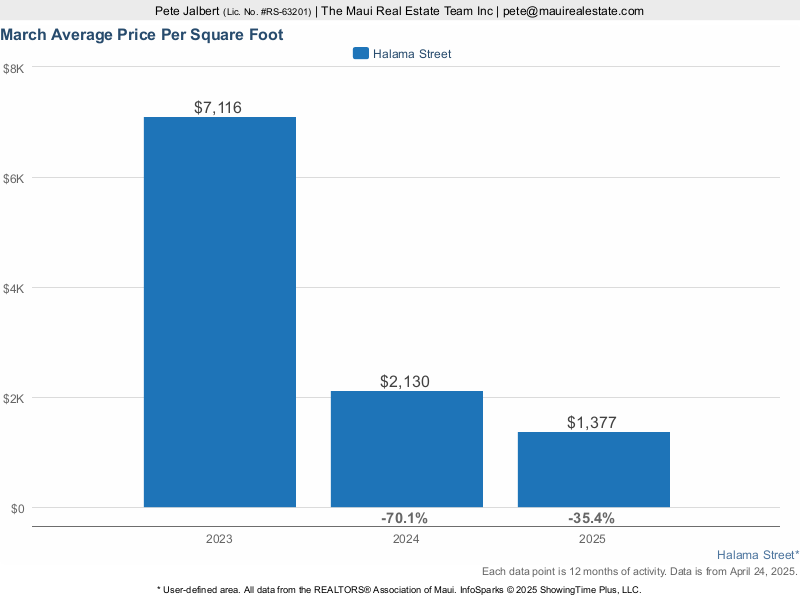 The inventory of homes along Halama Street is pretty heterogeneous. Most homes across the street from the ocean sell for considerably less than oceanfront places. Along the oceanfront, some homes are modest while more recently constructed homes tend to be larger with lots of amenities. The composition of inventory sold can lead to shifts in median and average price per square foot. Contact The Maui Real Estate Team to talk to an agent for insights on current Halama Street market conditions.