Maui Real Estate Blog
Hana Land Opportunity
This is an opportunity to own two side by side 6 acre lots in Hana. The agriculturally zoned lots are located on the North side of Hana town just a few minutes drive from the black sand beach of Waianapanapa State Park. The lot provides a number of different opportunities for potential buyers. The land was previously used for cattle ranching by the Hana Ranch. Parts of the land have become lightly forested since it was last grazed. There is good farming potential in the land. It could be re-fenced for a smaller number of livestock. Other nearby properties grow Cacao, a variety of citrus and other tropical fruits or tropical flowers. With an implemented farm plan, the zoning would allow for two primary homes and two 1,000 square foot cottages between the two lots.There are plenty of good building spots and there is potential for excellent views with a little bit of clearing. The number of potential homes could be conducive to a family compound or a property split among friends. A four unit CPR is another possibility.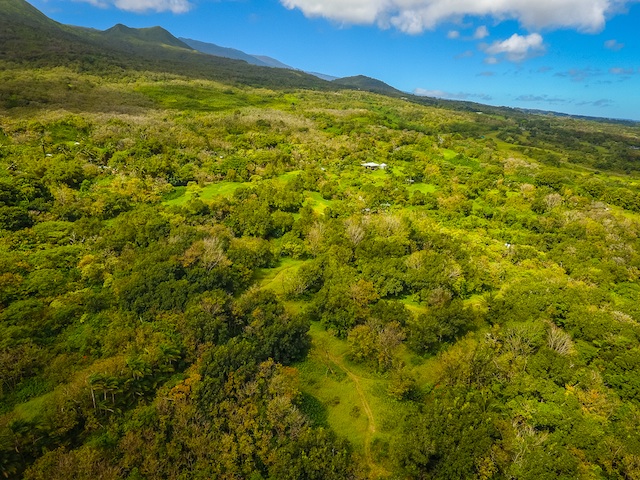 The properties do not have water meters, but there is ample rainfall for water catchment. There is overhead electricity that runs through the property, or you could always go off grid to save on your electric bill and to lighten your impact on the planet.
Hana town offers an incredibly laid back lifestyle. It is secluded from the rest of the island. The natural scenery is stunning and there are great beaches and waterfall hikes. It is a great spot to get back to nature.
The two lots are offered together for the price of $655,000. These lots sold! Check out the current inventory of Hana Land for Sale or contact The Maui Real Estate Team for direct assistance.