Ho'olei
Ho'olei was built between 2007 and 2008, the tail end of the last boom market. It is a testament to the quality of this property that it sold well during the doldrums of the last real estate downturn. Resale units remain in demand due to its location, amenities and the spacious, well appointed units.
Ho'olei Attributes and Amenities
The development consists of 120 condos spread over 20 buildings on 30 acres.
The development is across the street from the Grand Wailea and surrounded on three sides by the Wailea Blue Golf Course.
Ho'olei has three floor plans. All of the floor plans are two stories and include three bedrooms.
Each unit comes with a one car garage and an internal elevator.
Units have spacious lanais with barbecues.
Large pocket sliders open the living room to the covered lanai creating a great indoor/outdoor living environment.
Kitchens are spacious, well designed and include quality Snaidero cabinetry and top quality appliances.
Gated access and 24 hour security provides peace of mind.
Ho'olei has a resort style pool area with a 19 foot waterfall, sandy beach entry and separate kid's pool.
There are two whirlpool spas.
The onsite fitness center includes a variety of exercise equipment.
Owners have access to concierge services.
Owners also have the right to apply for membership at the Grand Wailea's Kulana program. The program gives access to the Grand's pool and other resort amenities. It also provides for discounted spa treatments and discounted food and beverage.
Ho'olei does allow vacation rentals. There are a variety of rental program options for owners including a rental program through the Grand Wailea. The rental programs are a nice option if you want to offset some of your costs.
Pricing in the complex is dictated largely by size of the unit and location. The development is terraced with the highest terrace offering the biggest views. As a result, the top terrace tends to get the highest premium for pricing.
Scroll down below to see the current inventory of Ho'olei Condos for Sale.
If you are interested in recent market conditions in the development, check out the recent statistics for Ho'olei.
If you have questions or wish to discuss a listing, please call the Maui Real Estate Team at (800) 579-1525 or send us a message. We'll be happy to help.
Sorry we are experiencing system issues. Please try again.
Recent Sales Statistics for Ho'olei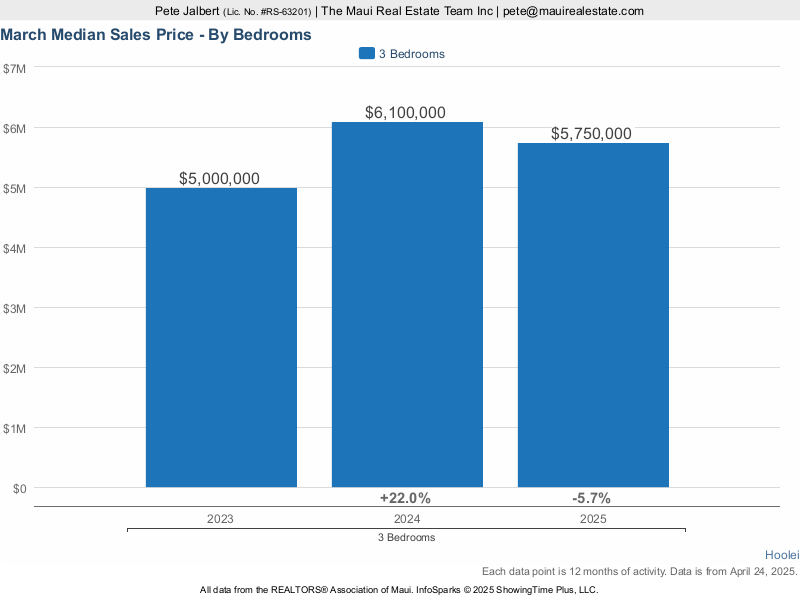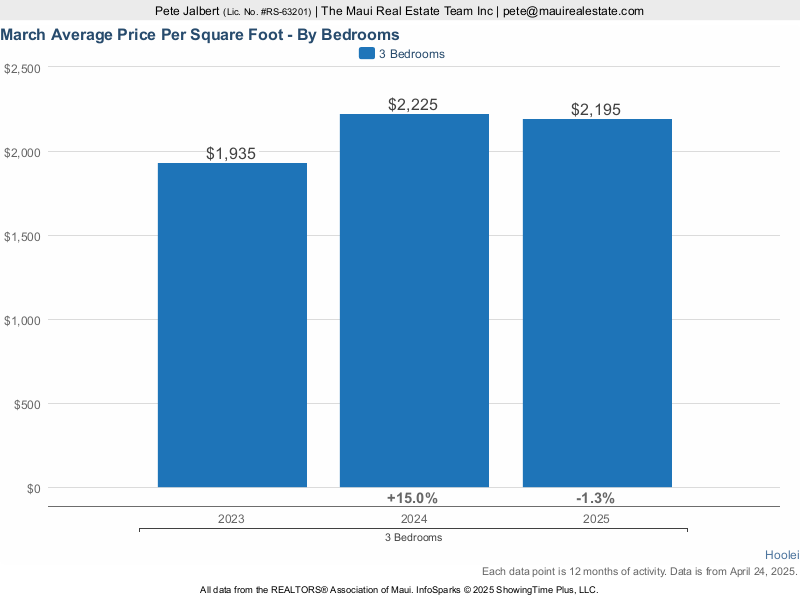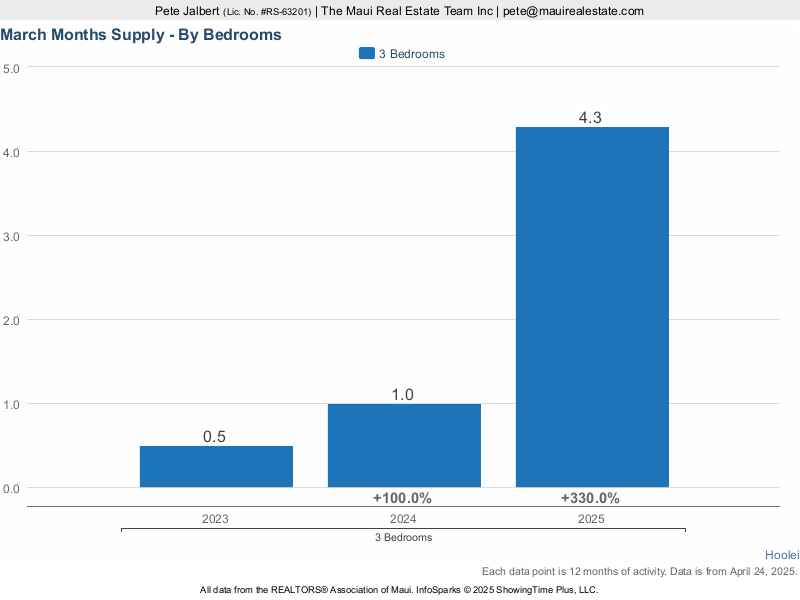 It is worth noting that changes in median price and average cost per square foot don't always correlate with changes in value. The difference in views between the top of the complex and the bottom leads to some pretty strong differences in values. As a result, shifts in median may be due to the location of recent sales.