Kapalua Golf Villas Overview
The property consists of 15.84 acres located on the Kapalua Bay Course.
The Northwest orientation of the complex makes for good sunsets during much of the year.
There are 16 separate buildings with 186 units.
The association did major exterior renovations recently with work completed in 2014.
The property has three pool areas.
Golf Villas has both one and two bedroom floor plans.
The condos range in size between 899 and 1,407 square feet.
Golf Villas allows Vacation Rentals.
Scroll down below to see the inventory of condos for sale at Kapalua Golf Villas.
If you are interested in recent market conditions in the development, check out the recent Golf Villas Stats.
If you have questions or wish to discuss a listing, please call the Maui Real Estate Team at (800) 579-1525 or send us a message. We'll be happy to help.
Recent Sales Statistics for Kapalua Golf Villas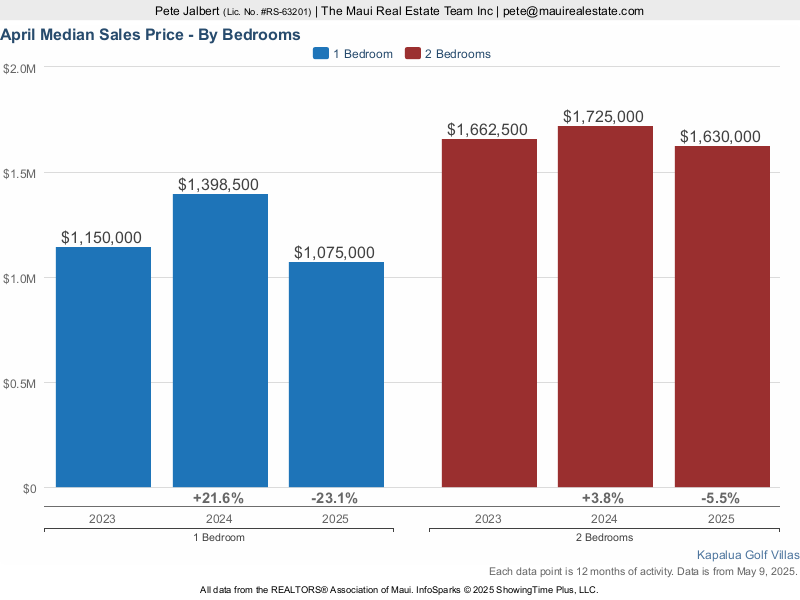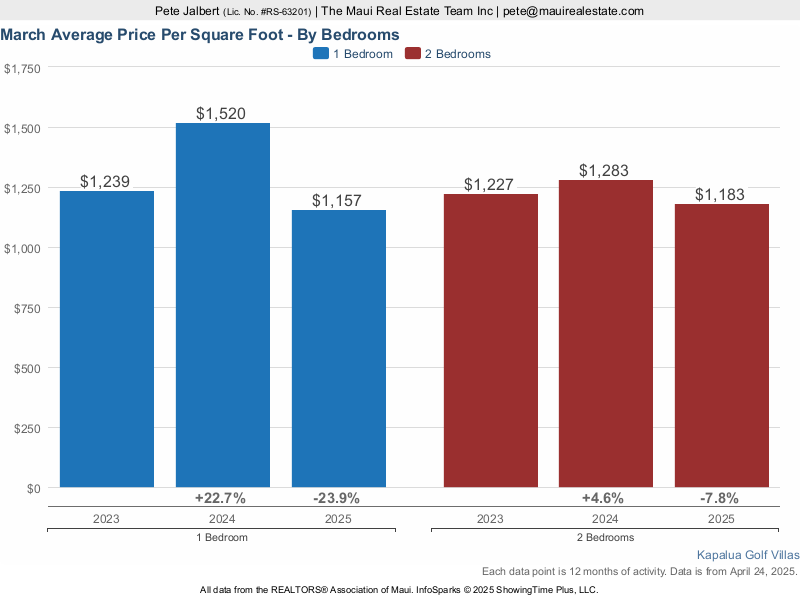 Sometimes sales statistics require context. Values within a development vary based on location, finishing and views. As a result, you can see fluctuations in statistics that are driven by things other than changes in market values. Contact The Maui Real Estate Team to discuss market conditions at Golf Villas in more detail.