Keala O Wailea
Keala O Wailea just finished construction during the second half of 2018. The new development is perched at the very top of Wailea with most condos in the development offering impressive ocean views.
Keala O Wailea Overview
Keala O Wailea consists of 70 units spread over 10 buildings on 7.386 acres.
Each three story building has 10 units. The bottom two floors have four units each. The top floor has two penthouse units.
There are both two and three bedroom floor plans.
The condos range in size between 1,241 square feet and 1,715 square feet of living space.
Some of the three bedroom floor plans include a one car garage and an uncovered parking space. The rest of the units include a single car port parking space and one uncovered parking space.
Keala O Wailea has a pool and club house area.
The condos are located right next to the Wailea Gateway Center. Owners will enjoy the proximity of dining options like Monkeypod Wailea.
There are a number of dining options, great Wailea Beaches and other resort amenities within a five minute drive of Keala O Wailea.
Keala O Wailea prohibits vacation rentals.
Scroll down to see the active inventory of Keala O Wailea Condos for Sale.
Check out the recent sales statistics for Keala O Wailea.
If you have questions or wish to discuss a listing in Keala O Wailea, please call the Maui Real Estate Team at (800) 579-1525 or send us a message. We'll be happy to help.
Keala O Wailea Recent Sales Statistics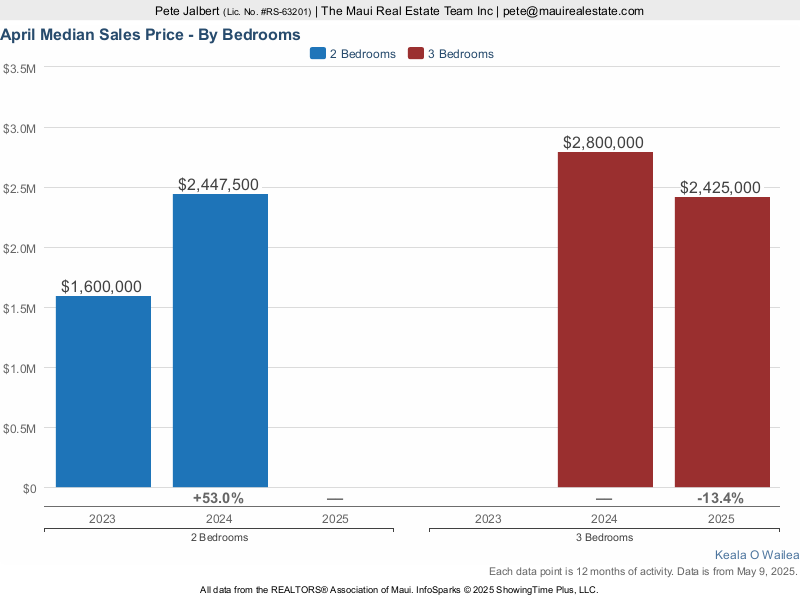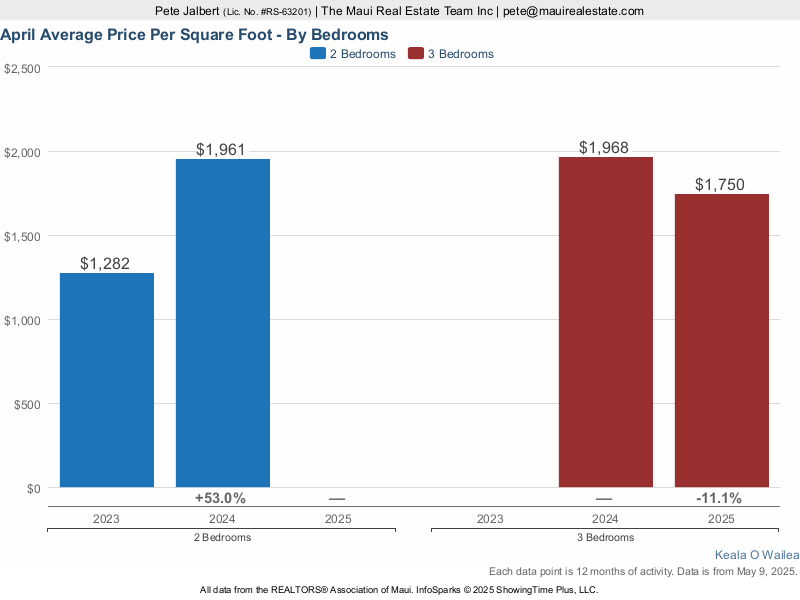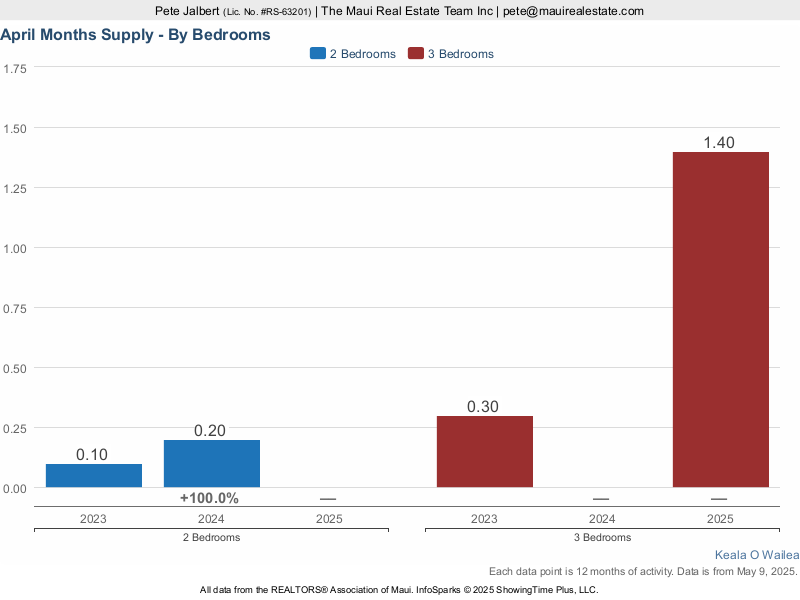 Keala O Wailea is a new development. The first sales closed in late 2017 with the remainder of the developer units sold in 2018. At this point, any Keala O Wailea Condos for sale are going to be resales. The statistics above reflect the appreciation that this development has seen with the resale of units. This is a development where I anticipate changes in values may be harder to glean from the statistics as time goes on. The reason being is that values vary pretty widely in the development. Penthouse units in buildings four and five sell for significantly more than first floor units in buildings like 1, 6 and 7. Contact The Maui Real Estate Team to discuss sales trends and market conditions in more detail.