Lanikeha is the newest subdivision in the Ka'anapali Resort. The gated community overlooks Ka'anapali Beach, the Au'au channel and the Island of Lanai.
Lanikeha Overview
Lanikeha is part of Ka'anapali Golf Estates
The neighborhood spreads over 110 acres.
There are 136 home sites ranging from 9,500 square feet to over an acre.
Some of the lots in the neighborhood abut against the Ka'anapali Kai golf course.
The neighborhood club house includes a lounge, an entertainment room with kitchen facilities and a fitness area. There is also a large infinity edge swimming pool with a spa.
Check out the recent statistics for Lanikeha.
If you have questions or wish to discuss a listing in Lanikeha Ka'anapali, please call the Maui Real Estate Team at (800) 579-1525 or send us a message. We'll be happy to help.
This information is believed to be accurate. It has been provided by sources other than the Realtors Assoc. of Maui and should not be relied upon without independent verification. You should conduct your own investigation and consult with appropriate professionals to determine the accuracy of the information provided and to answer any questions concerning the property and structures located thereon. Featured properties may or may not be listed by the office/agent presenting this brochure. ©, 1995-2022, REALTORS® Association of Maui, Inc. All Rights Reserved.
By using this website, you agree to the
Website Terms of Use
.
Properties on this site include Land Tenure information on their detail listing pages.
RAM data last updated at July 6, 2022 12:40 AM HAST
Recent Lanikeha Statistics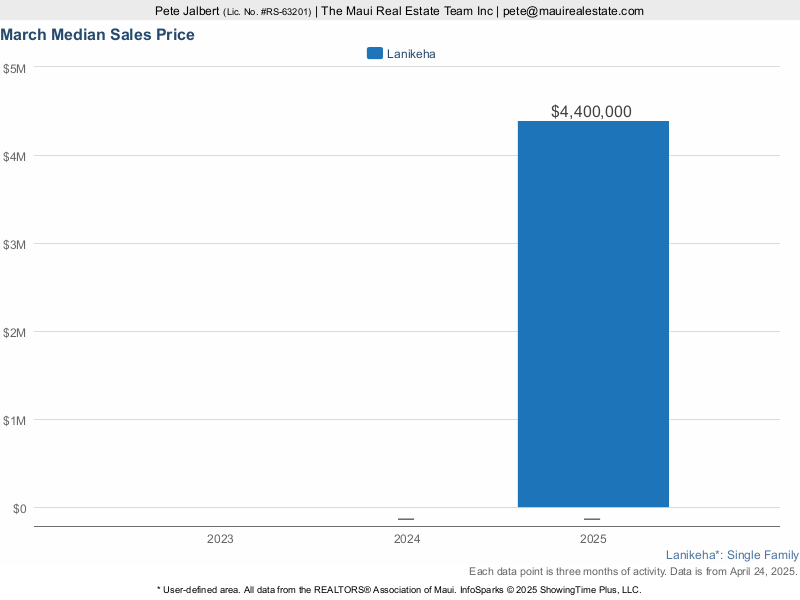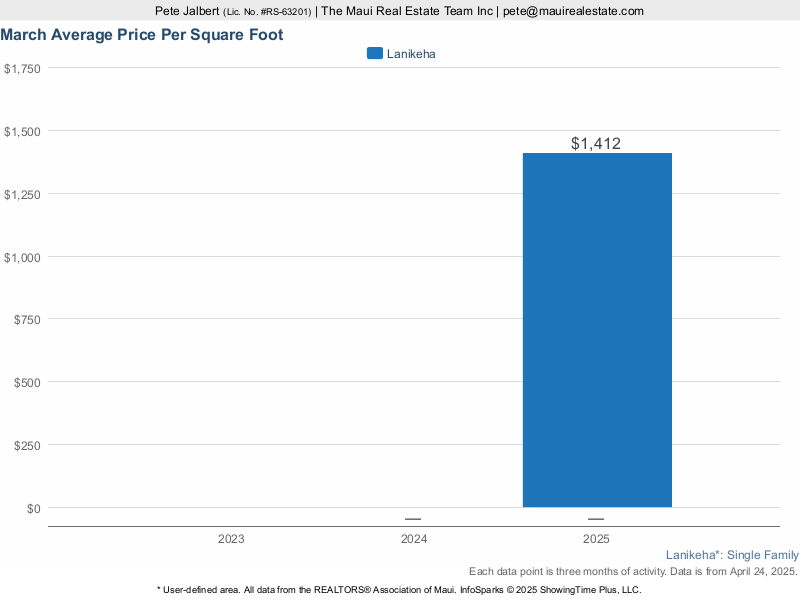 Lanikeha does not see a huge transaction volume on an annual basis. Combine low sales with a fairly broad range in prices, and you are likely to see fluctuations in median and average price driven by more than just market values. Contact The Maui Real Estate Team to talk to an agent for a more in depth discussion of recent market trends in Lanikeha.