Makena Surf is located on a stunning stretch of South Maui coastline. The property borders the golden sands of both Chang's and Paipu beach. Makena Surf was the first condo complex to be built in the Makena Resort. It is the only condo in Makena that allows vacation rentals at this time. The combination of setting, views and rental potential make Makena Surf Condos for Sale a valued asset.
Makena Surf Community Overview
Makena Surf consists of 10.81 acres of land with six buildings.
The development originally had 110 separate condos. That number is now smaller. Some owners consolidated two units into a larger floor plan.
Makena Surf includes both two and three bedroom floor plans. The consolidated units have as many as five bedrooms.
The original floor plans range in size between 1,038 and 2,477 square feet.
Property amenities include gated access, onsite security, two pools, four tennis courts and an entertainment pavilion.
Makena Surf is the only condo in Makena Resort that allows vacation rentals at this time.
Scroll down to see the active inventory of Makena Surf Condos for Sale. Let us know if you are interested in Makena Surf, but you don't see any listings. We would be happy to notify when a condo becomes available.
Interested in market trends for Makena Surf? Check out the recent statistics for the development.
Please call the Maui Real Estate Team at (800) 579-1525 or send us a message if you have questions or wish to discuss a listing in Makena Surf. We welcome the opportunity to be of assistance.
Makena Surf Statistics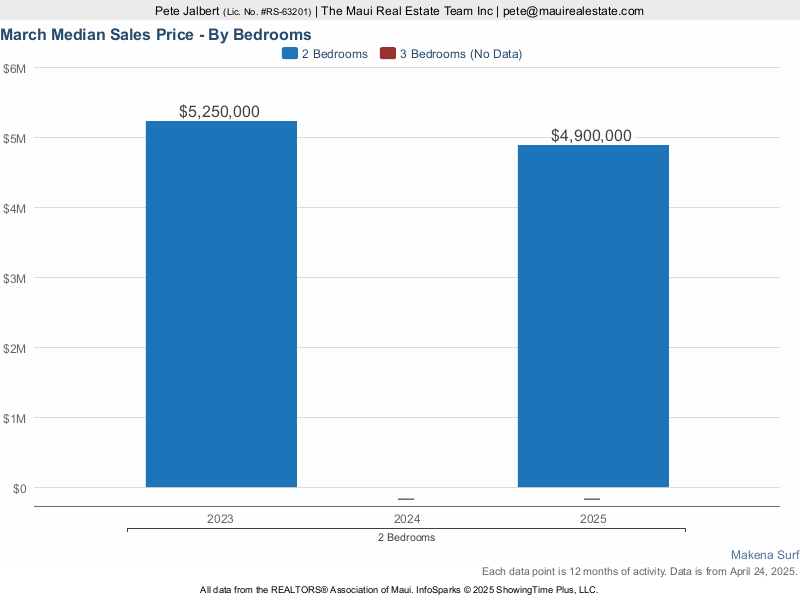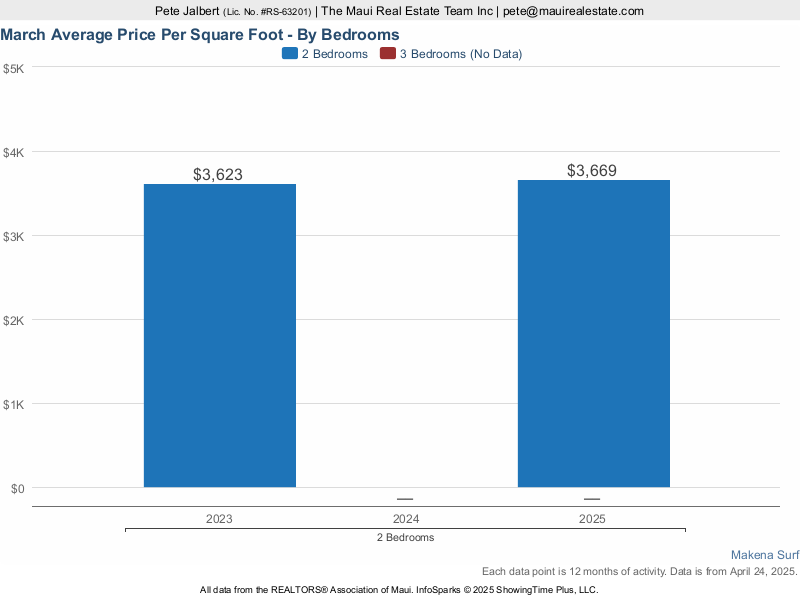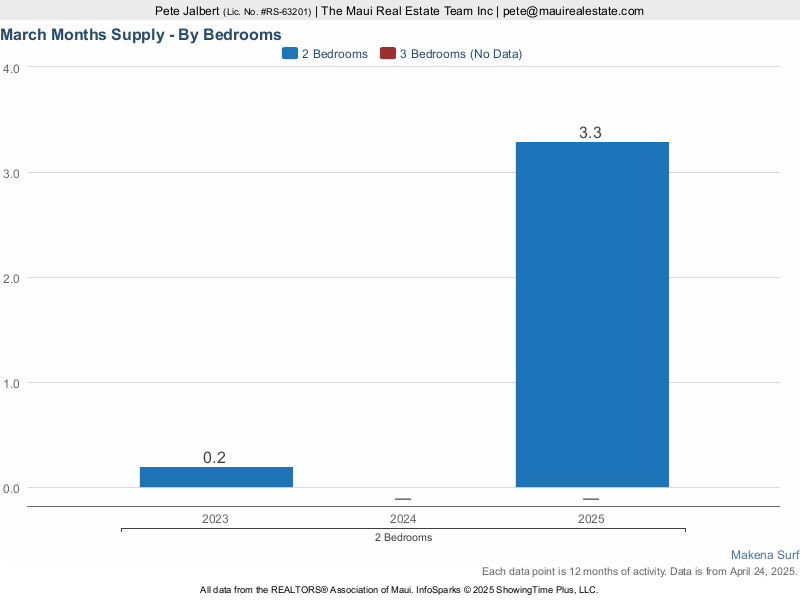 Context is Key when it comes to statistics. Changes in median price and average price per square foot don't necessarily directly correlate with changes in value at Makena Surf. Changes in the composition of the inventory for sale can also have an impact on the numbers. Contact the Maui Real Estate Team to talk to an agent for a more nuanced discussion on the market.