Maui Lani
Maui Lani is a planned community situated in the heart of Central Maui. The community is comprised of residential subdivisions, commercial space, retail space and the Dunes at Maui Lani Golf Course.
Maui Lani Overview
The total development encompasses 1012 Acres of Land
There are a total of 9 residential subdivisions
The first residential subdivision, the Greens, was started in 1996. The last subdivision, The Parkways, was completed in 2018.
Seven of the nine subdivisions have homes that front the Dunes Golf Course.
Three of the nine subdivisions are gated. They include the Bluffs, The Island and Sandhills Estates.
Commercial components of the community include the Village Center, Maui Lani Shopping Center and Kaiser Maui Lani Medical Center.
The Dunes at Maui Lani is a 18 hole golf course that some has a style unique to Maui. Some have said it is more Scottish Style. The designers took advantage of the natural topography.
The Golf course also includes a driving range and club house with the Cafe O'lei Restaurant.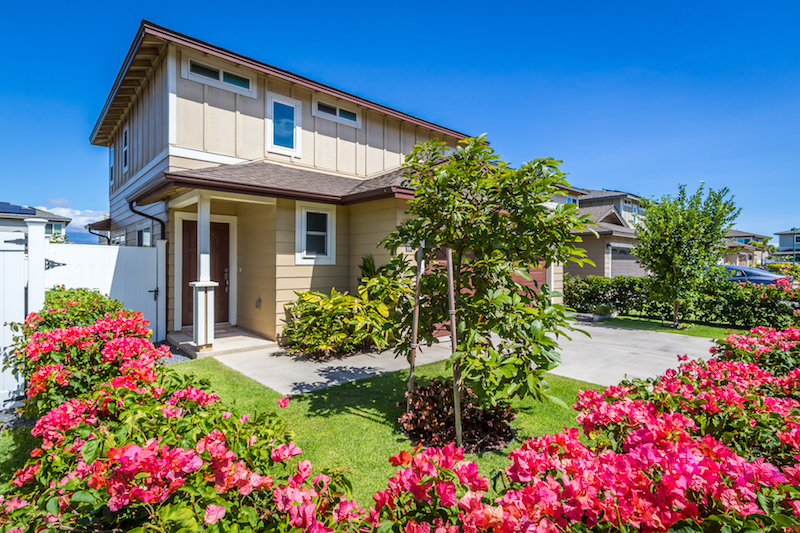 Maui Lani Neighborhoods
Click on the links below to learn more about the individual neighborhoods of Maui Lani and to the current inventory of active homes listed in the specific neighborhood.
The Bluffs
The Legends
Na Hoku
The Traditions
The Island
The Fairways and Grand Fairways
The Greens
Sandhills Estates
The Parkways
There are still areas of Maui Lani that are earmarked for future development. We will post any new developments in the community as they become available.
Below you will find all of the current listings from throughout Maui Lani.
If you have questions or wish to discuss a listing in Maui Lani, please call the Maui Real Estate Team at (800) 579-1525 or send us a message. We'll be happy to help.