Maui Oceanfront Homes for Sale & Real Estate
Maui Oceanfront homes are special places. What better way to fall asleep than to the sound of waves breaking outside your own home? And sleep comes better when you have one of nature's great playgrounds within your reach.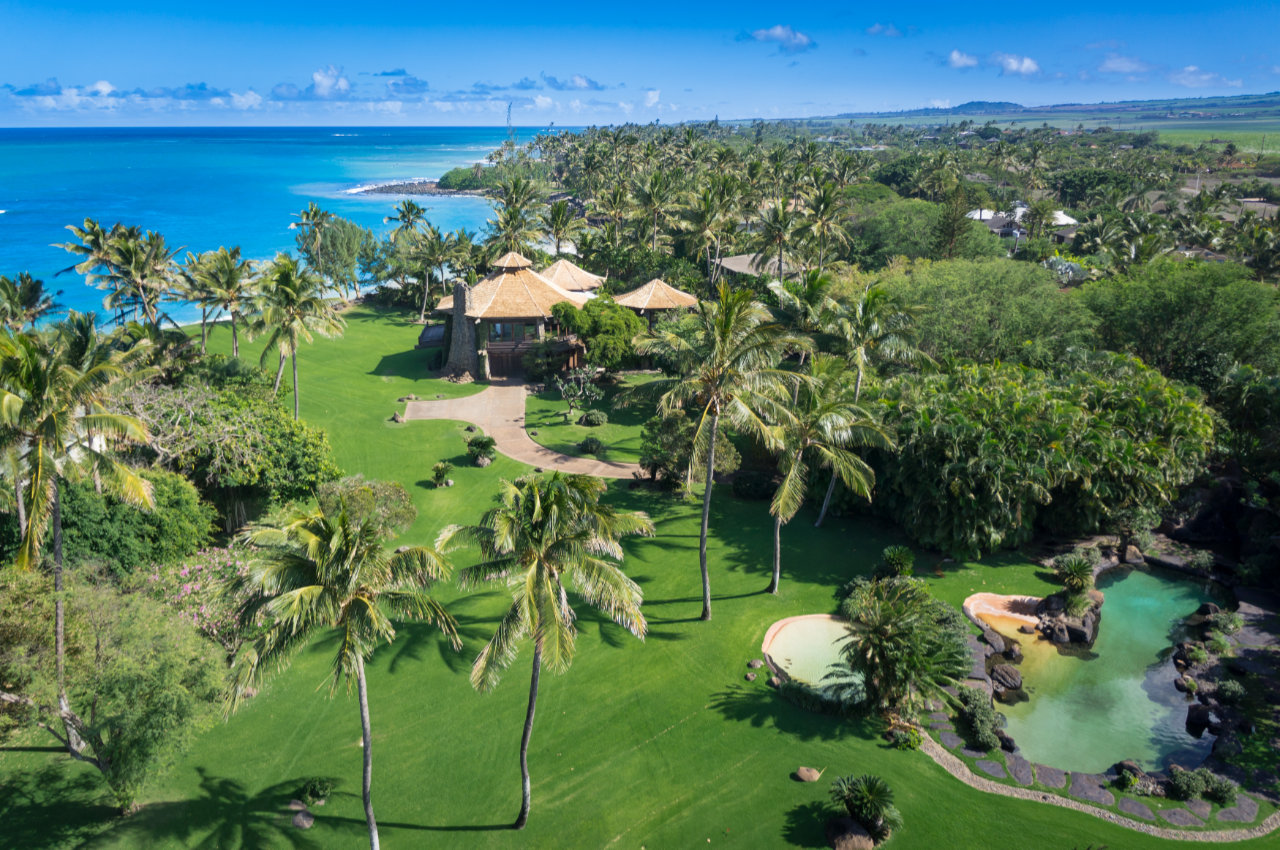 Maui Oceanfront Homes allow for a variety of activities accessible outside your door — snorkeling, surfing, kitesurfing, windsurfing, swimming and jogs on the beach.
While there are those who want to do everything, some may prefer to do nothing at all. If this is you, the best activity of all may be simply lounging in a favorite hammock or beach chair taking in the beautiful Pacific Ocean.
Maui Oceanfront Homes – Scenery
The scenery surrounding Maui oceanfront homes varies throughout the island.
The West Side and South sides have spectacular views of sunsets and the neighboring islands of Kahoolawe, Molokai and Lanai.
North Shore and Central Maui oceanfront homes have front row seats to the amazing waters of the North Pacific, offering a challenging playground for those who venture into its large waves — or, if you prefer your adventure at a distance, watching the feats of big wave riders can be entertaining in its own right.
The Appeal of East Maui Beachfront Living
East Maui beachfront homes (and East Maui Oceanfront homes) have their own unique vistas on the island: while residents of the South and West sides of the Island revel in beautiful sunsets, residents of Hana and nearby communities start their day with spectacular sunrises. 
The mixture of lava shoreline and black sand beaches in Maui adds to the drama of the scenery.
Maui Oceanfront Listings

Below contains all of the current active oceanfront homes for sale in Maui. These properties are some of the most desirable in Maui. Waterfront property is always in demand waterfront property in Maui is even more in demand.
Regardless of where you are located on Maui, oceanfront homes on the island have spectacular vistas of the beautiful blue waters of the Pacific.
If you have questions or wish to discuss a property, please contact the Maui Real Estate Team at (800) 579-1525 or by email. We'll be happy to help.
Looking for oceanfront, but you would prefer a condo?
Check out the current inventory of Maui Oceanfront Condo listings.
Also see our Featured Listings.
If you would like to further refine and customize your search, please click the "Refine Search" function listed just above the map or click "Detailed Search" to further customize your search.
If you are interested in fulfilling your dreams of owning a Maui Oceanfront Home or Maui Beachfront Home, contact the Maui Real Estate Team or call us directly at (800) 579-1525. Click to see our Maui Oceanfront Listings for Maui Oceanfront homes for sale.
If you have questions, call us at (800) 579-1525 or email Maui Real Estate Team.