Na Hale O Makena Overview
The property consists of 6.18 acres of land across the street from the ocean.
Na Hale O Makena includes 40 units spread between six buildings.
There are both two and three bedroom floor plans at Na Hale O Makena.
The units are spacious ranging in size between 2,049 and 3,182 square feet of interior living space.
Community amenities include gated access, a pool, a fitness center and a community pavilion.
Na Hale O Makena prohibits vacation rentals.
Scroll down to see the active inventory of Na Hale O Makena Condos for Sale. Let us know if you are interested in Na Hale O Makena, but you don't see any listings. We would be happy to notify when a condo becomes available.
Interested in market trends for the development? Check out the recent Na Hale O Makena Statistics.
Please call the Maui Real Estate Team at (800) 579-1525 or send us a message if you have questions or wish to discuss a listing in Na Hale O Makena. We welcome the opportunity to be of assistance.
Recent Na Hale O Makena Sales Statistics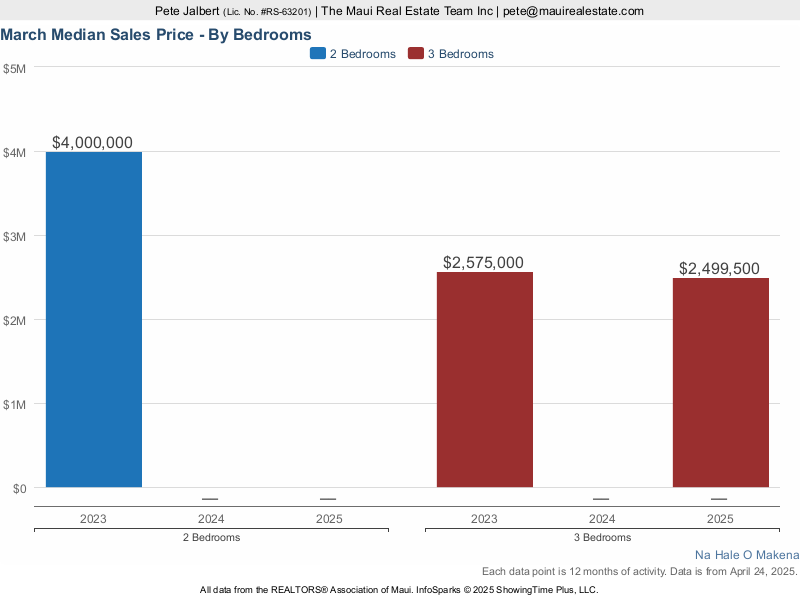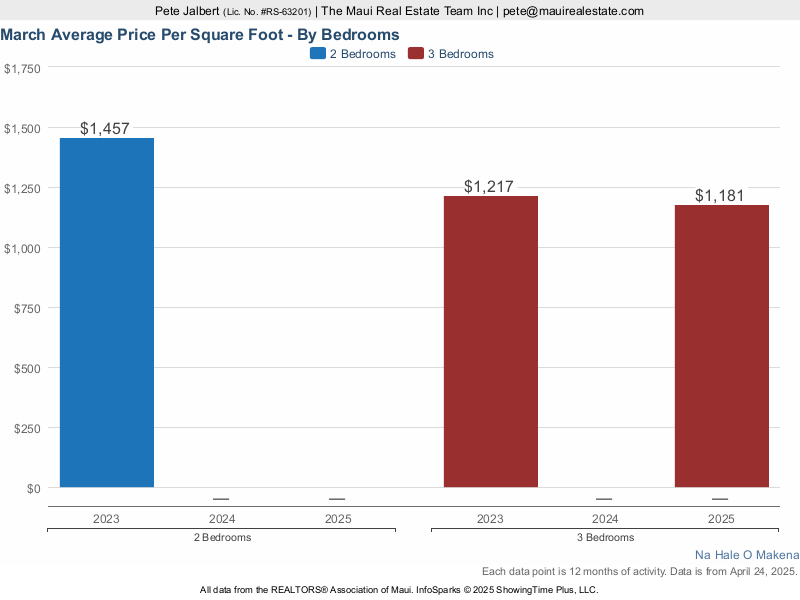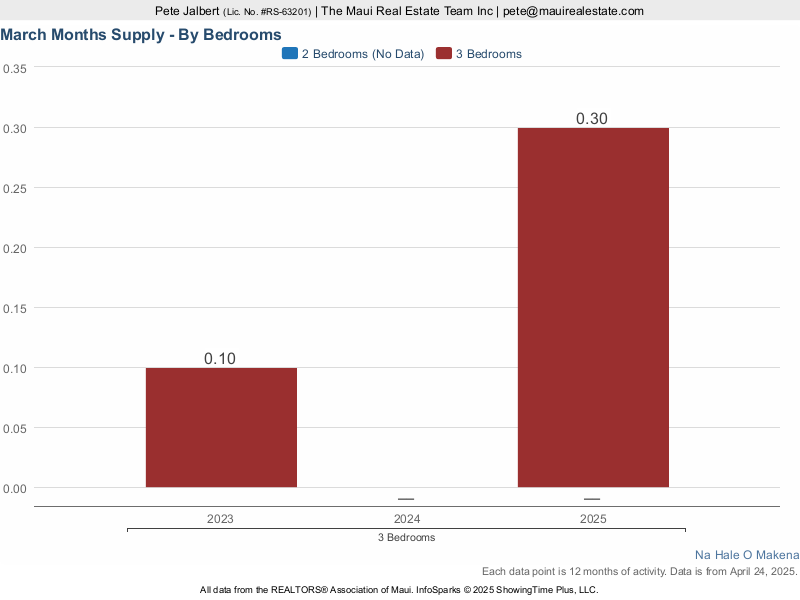 At the time that I posted the charts above, there wasn't a ton of information to be gleaned from the data. Na Hale O Makena experienced low turnover over the last three years leaving limited data points. Contact The Maui Real Estate Team to talk to an agent about our observations on Na Hale O Makena and other comparable properties.