Na Hale O Makena Overview
The property consists of 6.18 acres of land across the street from the ocean.
Na Hale O Makena includes 40 units spread between six buildings.
There are both two and three bedroom floor plans at Na Hale O Makena.
The units are spacious ranging in size between 2,049 and 3,182 square feet of interior living space.
Community amenities include gated access, a pool, a fitness center and a community pavilion.
Na Hale O Makena prohibits vacation rentals.
Scroll down to see the active inventory of Na Hale O Makena Condos for Sale. Let us know if you are interested in Na Hale O Makena, but you don't see any listings. We would be happy to notify when a condo becomes available.
Interested in market trends for the development? Check out the recent Na Hale O Makena Statistics.
Please call the Maui Real Estate Team at (800) 579-1525 or send us a message if you have questions or wish to discuss a listing in Na Hale O Makena. We welcome the opportunity to be of assistance.
Listing by
Hawaii Life (W)
This information is believed to be accurate. It has been provided by sources other than the Realtors Assoc. of Maui and should not be relied upon without independent verification. You should conduct your own investigation and consult with appropriate professionals to determine the accuracy of the information provided and to answer any questions concerning the property and structures located thereon. Featured properties may or may not be listed by the office/agent presenting this brochure. ©, 1995-2020, REALTORS® Association of Maui, Inc. All Rights Reserved.
By using this website, you agree to the
Website Terms of Use
.
Properties on this site include Land Tenure information on their detail listing pages.
RAM data last updated at September 17, 2020 3:20 PM HAST
Recent Na Hale O Makena Sales Statistics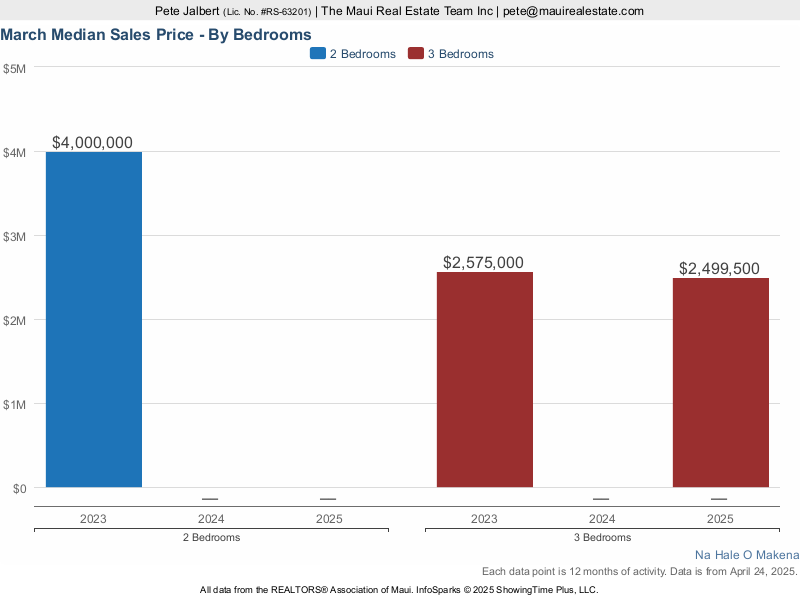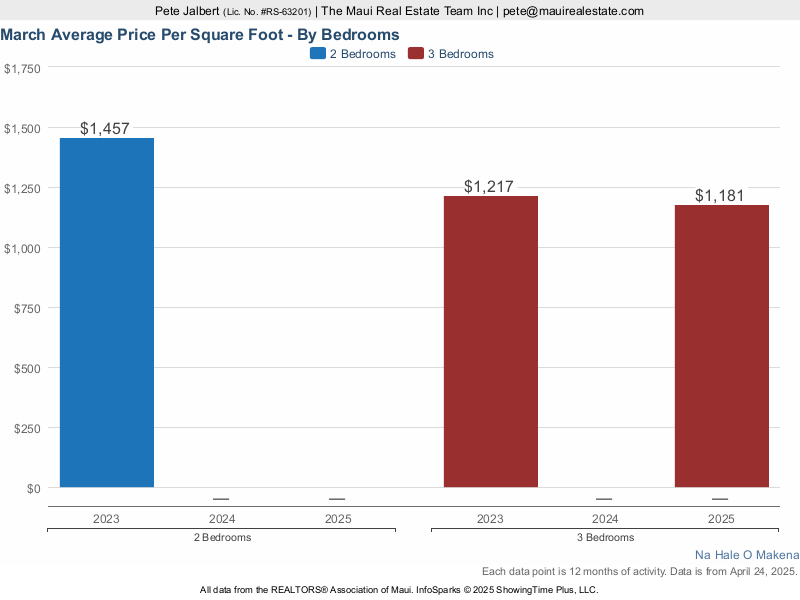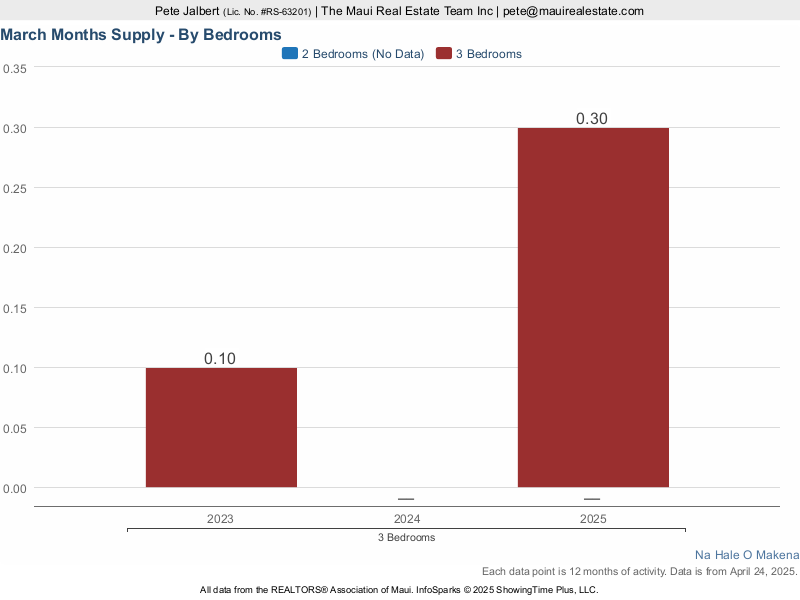 At the time that I posted the charts above, there wasn't a ton of information to be gleaned from the data. Na Hale O Makena experienced low turnover over the last three years leaving limited data points. Contact The Maui Real Estate Team to talk to an agent about our observations on Na Hale O Makena and other comparable properties.