Pi'ilani Village Homes are well priced and centrally located in the heart of Kihei. Homes in the well maintained subdivision tend to be priced close to the median home price for Kihei. Add in easy access to amenities, and it is easy to see why Pi'ilani Village Homes usually sell pretty quickly.
Pi'ilani Villages at a Glance
There are 331 homes in the subdivision.
The development consists of three phases.
Construction of homes in the first phase occurred during the early to mid 1990s.
Development of the second and third phases occurred in the early to mid 2000s.
The original home models range in size between 900 and 1,800 square feet. There are some larger homes at this point due to additions. All of the homes have two car garages.
Typically, lots range between 4,000 and 8,000 square feet. There are some larger lots in Phase 1 of the development.
Home size and remodels tend to be the big driver when it comes to value. The one other factor is proximity to Pi'ilani Highway. Homes that back on to Pi'ilani Highway sell for less than other homes in the neighborhood.
Pi'ilani Villages is located close to shopping and restaurants. Maui Nui Golf Course is located just across Pi'ilani Highway from the subdivision. There are number of good beaches within five to ten minutes drive.
Check out the recent sales statistics for Pi'ilani Village.
Scroll down below for the current inventory of Pi'ilani Village Homes for Sale.
If you have questions or wish to discuss a home listed in Pi'ilani Village, please call the Maui Real Estate Team at (800) 579-1525 or send us a message.
Sorry we are experiencing system issues. Please try again.
Recent Sales Statistics for Pi'ilani Village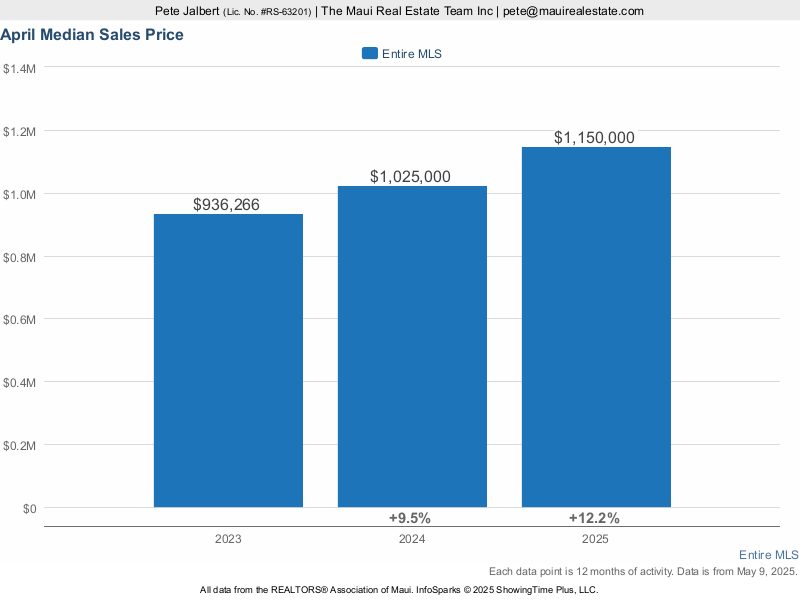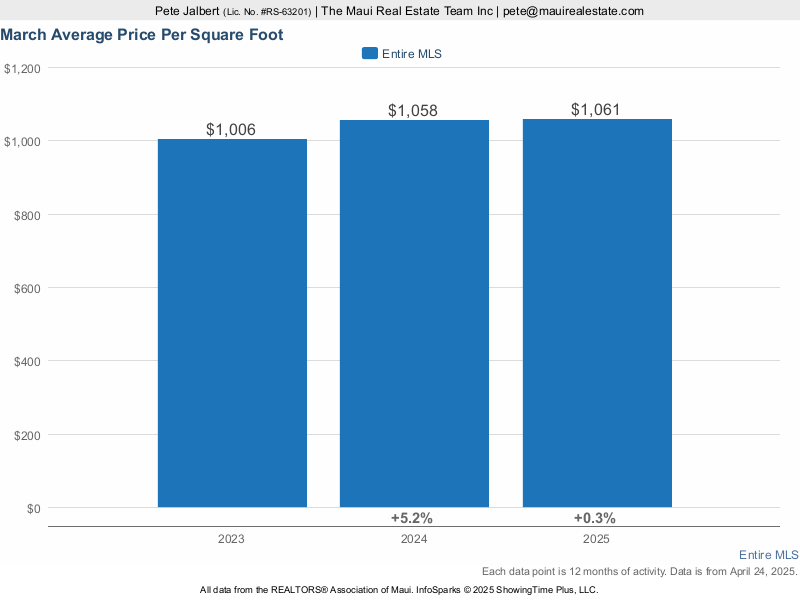 Pi'ilani Village is one of the few subdivisions on island where the statistics tend to be more straight forward. It is a larger subdivision. The views tend to be comparable. While there is a range of finishing and remodels, the extremes on either end aren't as far apart as some areas. Most of the time, changes in median price and average price will track reasonably close with values.