Maui Real Estate Blog
Sugar Beach Resort – North Kihei
Beachfront. Nestled between Haleakala and the West Maui Mountains, on the shores of Ma'alaea Bay in Kihei you will find Sugar Beach Resort. This is a vacation rentable, whole ownership condominium with 215 units in two six story buildings. Both buildings have Oceanfront and Garden wings. The well kept grounds measure just over 4 acres.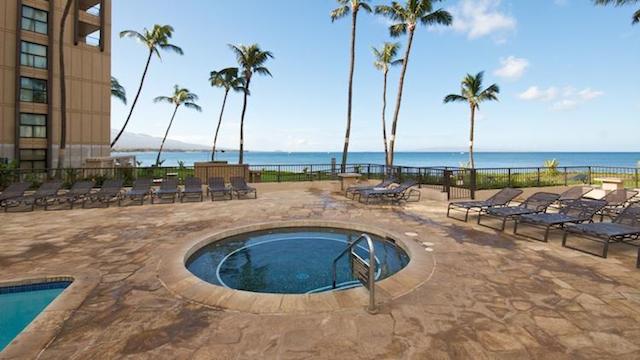 Two things grab my attention each time I visit Sugar Beach Resort. First, it is truly a beachfront property. Second, the majority of the units directly face the oceanfront and have unobstructed, panoramic views. These are prized features in very limited supply on Maui. Originally built in 1977, solid concrete construction and regular maintenance contribute to the ongoing appeal of this property. There have been a number of major restoration and modernization projects implemented over the past decade including the roof, elevators, spalling repair, the addition of a well, parking lot resurfacing, and the installation of solar panels. I'll take a deeper dive on this topic in a future post.
There are 203 one bed/one bath units ranging from 613-655 square feet and 12 two bed/two bath units either 1,230 or 1,260 square feet. Each unit has it's own lanai, washer/dryer hookup, and central air conditioning. Property amenities include a gorgeous pool and hot tub, oceanfront barbecue area, putting green, and a nicely manicured front lawn for lounging just above the sand of Sugar Beach.  The property features commercial space along the North Kihei Road side of the buildings where you can find on site conveniences such as Massage Maui, Lani's Gift Shop, Dina's Sandwitch Restaurant, as well as an activities desk to book many off site adventures.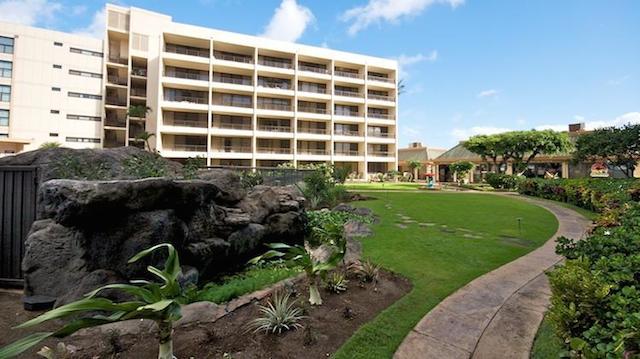 Upon waking to the sound of waves gently lapping the shore each morning, you have a choice of beach/ocean lifestyle activities that are enough to keep you as busy or relaxed as you may desire. My wife and I live a short walk away and frequently stroll the six mile stretch of sand that includes Sugar Beach. We often stop to chat with residents and guests fishing, snorkeling, stand up paddle boarding, body boarding or just enjoying the near constant sun of South Maui. There are two outrigger canoe clubs within walking distance, as well as the Kealia Pond National Wildlife Refuge.
There have been 3 sales at Sugar Beach Resort within the past 6 months, all were 1 bedroom units and the prices ranged from $337,000 to $470,000. The price differentials are based on the condition of each unit, the upgrades / updates and of course the views and location within the resort. Oceanfront condos typically fetch more than those in the garden wing, and upper floors tend to cost more than the lower. With only twelve 2 bedroom units at the resort, sales of these floor plans are much less frequent. A 5th floor oceanfront 2 bedroom/2bath unit closed for $920,000 in December of 2012, and a 5th floor, front row garden wing unit closed for $775,000 a year later in December of 2013. At first glance the maintenance fees may appear high ranging between $756 and $ $1,850 per month, but they are inclusive of all utilities including sewer, water, electricity, air conditioning, cable, and other items such as common area insurance, common area electric, common area maintenance and common area reserves.
Contact The Maui Real Estate Team for assistance buying or selling at Sugar Beach Resort.
More from our Blog
4 Critical Things to Know When Searching Online for Maui Real Estate
Searching online for Maui Real Estate can be confusing. Location, Land Area and Costs aren't always clear.
Read More