Maui Real Estate Blog
3035 Baldwin Avenue Details
"The details are not the details. They make the design."-Charles Eames
Over the years, I have had the opportunity to look at a lot of properties throughout all corners of Maui. I have seen a number of beautiful homes. Some are distinguished for their views, some for their architecture, some for their setting and some for all of the above. 3035 Baldwin Avenue in Makawao is one that fits the all of the above category. That said, today I wanted to hone in on the details of the property. 3035 Baldwin is the type of home where you notice something new each time you visit. The photos below capture some of the details that you might miss on a quick visit.

The stainless steel circles in this railing are ubiquitous throughout the property. You see them at the front gate, you see them used for railings. They are used in the kitchen and bathrooms. The amazing thing is that the owner individually welded all of the circles together. There are over 2,000 on the property.

3035 Baldwin was part of the old Kaluanui Estate. An old cistern next to the main house was converted to a firepit. A great place to watch the sunset as day turns to night in Upcountry Maui and stars begin to blanket the skies.

Circles are a feature seen throughout the design of the house. This portal window reflects a trellis outside the master bedroom. The siding is also noteworthy. Rather than just using linear shakes on the exterior. The shakes are in a wave like pattern.

The circle theme carried over into this blue door down by the garage.

A sculpture outside the main home.
Jalousie or louvre windows are popular in tropical architecture. They can let in breezes while keeping out moisture. This home has oversized jalousies. The owner designed and built the mechanics to open and close these large jalousies. The end result is beautiful, durable and very functional.

The Japanese soaking tub outside the master suite uses as bamboo spigot that is turned on and off by a faucet made from a stack of river rocks.
These are just some of the eye catching design features around the home. Check out the youtube video below to see more details of the property.
This property is offered for $6,900,000. For a big picture view of the property, check out the Maui Haven Website. Qualified buyers may contact The Maui Real Estate Team to arrange an exclusive preview.
Maui Real Estate Blog
New York, Paris, London, Tokyo…Makawao?
There are so many attributes at 3035 Baldwin Avenue from the spectacular views, to the thoughtful design and construction, the privacy, the trails, the agriculture, the additional lot allocations etc. that it is easy to perhaps overlook one of the most outstanding features of all.
The location!
Situated at the epicenter of Maui, it is hard to find a more convenient location for a private estate on Maui.
2 minutes and .5 mile to Montessori of Maui
3 minutes and 1.2 miles to Makawao Elementary School
4 minutes and 1.5 miles to Makawao town
6 minutes and 2.4 miles to Seabury Hall
11 minutes and 5.4 miles to Haiku town
14 minutes and less than 5 miles to Makawao forest Mountain Biking
15 minutes and 6 miles to Paia town
17 minutes to Baldwin Beach Park
17 minutes and 7 miles to Hookipa Beach Park
18 minutes and 10.5 miles to Kahului Airport
36 minutes and 28.7 miles to Keawakapu Beach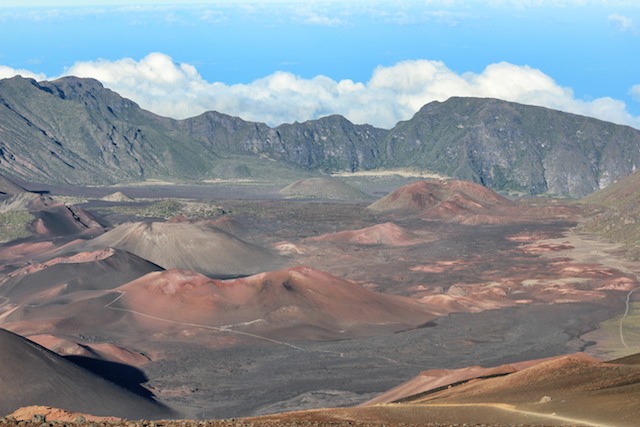 67 minutes and 29.8 miles to Haleakala Summit
75 minutes and 44.1 miles to Honolua Bay
110 minutes and 42.2 miles to Travaasa, Hana
Los Angeles, Silicon Valley and Seattle – Approximately 6 hours
Tokyo – < 12 hours
New York 14 hours
Paris – 20 hours
Whether is be cycling, surf, snorkeling, school, sushi, shopping or more…3035 Baldwin Ave. So Close and Yet So Private.
 This property is no longer for sale.  Contact The Maui Real Estate Team for assistance with other properties on Maui.
Maui Real Estate Blog
3035 Baldwin Avenue, Makawao
Is this your dream? Does your Hawaiian Dream include a custom crafted home on an expansively beautiful property in one of Maui's prime locations? In your dream, is the home itself a work of art, blending the best of Asian and Hawaiian design elements? Is there a large modern workshop where maybe your boat or other toys are waiting?
Do you dream of a house that is well suited both to entertaining friends and family and quiet moments of reflection? Can you envision lounging on the lanai looking at the North Shore and the West Maui Mountains, sipping a cool beverage and watching the sun set with friends? The smell of wood smoke and fresh Italian herbs waft across the lanai from your pizza oven. Or, perhaps you're looking across your fruit orchard at the full glory of Haleakala, clear as a bell. Later, you'll stargaze from the hot tub.
Often in the dream, you're exploring the many meandering trails that traverse the landscape, enabling you to truly enjoy the property's entire 70 acres. The trails pass by a small, organic lettuce farm and a young forest of native koa trees, some of which you're thinking you'll harvest one day for their prized wood. You find a running stream and macadamia nut trees and allspice groves. You can smell them in your dream, and they smell like spice cake.
Do you dream of never paying a power bill thanks to a powerful state-of-the-art photovoltaic power system? Does the dream include a lifestyle that combines intrinsic privacy and the convenience of driving 2 minutes to get to great restaurants, stores, spa treatments or yoga classes?
You've been dreaming of this property and it is finally available. 3035 Baldwin Avenue is offered for $6,900,000. Check out the listing page for more details and photos. Stay tuned to the Maui Real Estate Blog as we explore the different attributes that distinguish this property. Location, architecture, sustainability, recreation, natural beauty and more are all outstanding elements that make this one of the finest properties in Upcountry Maui. It is what makes 3035 Baldwin Avenue a property of your dreams.