Tag:
Butterfly Effect Maui
Maui Real Estate Blog
The Butterfly Effect Maui 2013
This Saturday, women from all over Maui and beyond will be gathering at Baldwin Beach Park for the 7th annual Butterfly Effect. The Maui Real Estate Team is proud to be one of the sponsors of this all women's non-competitive paddling event. The goal of the Butterfly Effect is to instill participants with more confidence in the water and in life while also giving back to the environment and the community.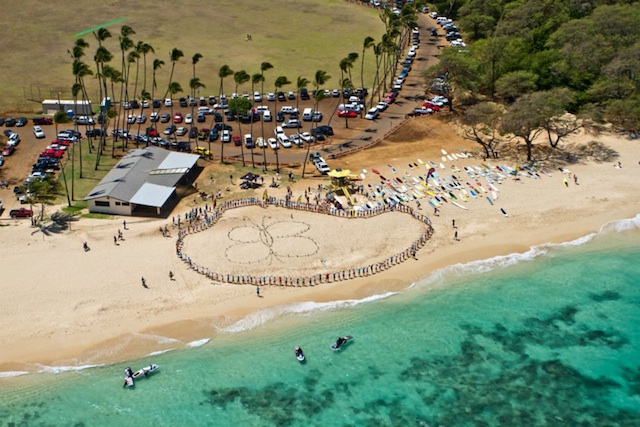 Here is a full schedule for Saturday's events.
9am – 10am Community Beach Clean up (Everyone welcome!)
10am Event blessing, warm up, gear preparation, and surprises
11am Non-competitive downwinder for women in stand up paddle, paddle board, kayak, canoe, or OC1 begins!
12:30pm Arrival at Kanaha
1:00 pm Butterfly Beach Party and ending ceremony filled with music, food, dancing, and more!
7pm Butterfly dinner special and dancing at Charley's in Paia
Today is the last day to register online! . Join the movement and have a great time this Saturday.
Maui Real Estate Blog
The Butterfly Effect Maui
The Maui Real Estate Team is proud to be sponsoring the Butterfly Effect Maui. This is the events sixth year after being started on Maui in 2007. The event is a non-competitive gathering celebrating community and love of the ocean, while instilling confidence in women of all ages and skill sets.
The festivities for the Butterfly Effect start tonight at the Flatbread Company in Paia at 5:00 PM. Tonight's activities include an opening ceremony and silent auction benefiting The Surfrider Foundation Maui. The fun starts on Saturday at 9:00 AM with a beach clean up at Baldwin Beach Park. At 10:00, event participants will have an ocean safety briefing and group yoga. At 11:00, participants will do a three mile down wind paddle from Baldwin to Kanaha Beach Park. There will then be a second beach cleanup at Kanaha. At 6:00 PM, Thee Salon in Paia will host a fashion show event for The Butterfly Effect. At 9:00 PM, there will be an after party at Charley's. Interested participants may still sign up at Paia Bay Coffee Company and Neil Pryde in Kahului.
It has been exciting to watch this event grow from a small gathering of women celebrating their love of ocean to a worldwide phenomenon. There are water and snow related Butterfly Effects being held around the globe from Sweden to Fiji to the Dominican Republic. Congrats to Tatiana Howard and the rest of the organizers. We hope everyone has a safe and fun Butterfly Effect Maui 2012.