Maui Real Estate Blog
Auction to Benefit the Paia Youth and Cultural Center
Two very talented North Shore of Maui residents have joined forces to benefit the Paia Youth and Cultural Center. Renowned Maui Artist Kim McDonald and Kai Lenny teamed together to create a beautiful custom surfboard. Kim used her considerable artistic talent to create a stunning piece of art that would look good in any setting. The board features Kai's footprints and signature. The board is being auctioned online with all proceeds set to go towards the Paia Youth and Cultural Center.
About the Board
The board is a "gun" like the one Kai might use while riding the giant surf at Jaws. Kim painted it a gorgeous aqua blue. A hue that you are likely to see in the ocean waters around Maui. The green and white on the board represent the ocean or the waves. A Malolo or Hawaiian Flying Fish features prominently in the design. It is a favorite of Kai's and one that he frequently encounters paddling and foiling around the islands. The board is a true collector's piece.
About Kai
Kai grew up in Spreckelsville on Maui's North Shore. It is here that his passion for the ocean grew with each day. He has grown up to be one of the great watermen of the world. He is truly a master of all surf crafts as a surfer, stand up paddler, windsurfer, kiter, big wave rider and most recently on his foil board. Kai has racked up an impressive eight world titles in stand up paddle racing and surfing. At just 25 years old, he will continue to leave his mark in the surfing world for a long time to come.
About Kim
Kim McDonald's art work is owned by collectors around the world. Her themes feature Polynesian Women, Tropical Landscapes and Surf Scenery. Over the last few years she has used custom surfboards as the medium for her vivid artwork.
About the PYCC
The Paia Youth and Cultural Center's mission is to promote community through its youth. Situated on the beach at Paia Bay, the Youth Center draws members from Paia, Haiku, Upcountry and Central Maui. This program based Youth Center provides a safe place for kids to learn, gain life skills and have fun! Programs include the Hekili Multimedia Lab, RadiOpio, Paia Bay Cafe, Malama Pono Project Venture and the Maui Hero Project. Pa'ia Youth Council, Inc., operating the Pa'ia Youth & Cultural Center, is a 501(c)(3) non-profit corporation funded by grants from the Maui County Department of Housing & Human Concerns, the State of Hawaii Office of Youth Services, private foundations, community donations, and fundraisers.
Bid Online Now
Bids for the Kai and Kim board to benefit PYCC may be submitted online until December 18th at 12:00 PM HST. Owning this surfboard is unlikely to make you surf like Kai, but you can rest assured that your purchase will benefit a fantastic organization.
Maui Real Estate Blog
Ultimate Waterman's House in Spreckeslville
This home is Spreckelsville would be a dream property for a water person. The home's deeded beach access to Spreckelsville Beach is ideal for windsurfers, stand up paddlers or those that just enjoy an afternoon dip or feeling the sand beneath their toes. There are neighborhoods where people own golf carts due to the proximity to the local golf course. While this home is close to the Maui Country Club, residents of this neighborhood own their golf carts to haul all of their water toys to the beach. The video below featuring Kai Lenny illustrates the home's convenience to the beach.
The allure of Spreckelsville goes beyond the beach. In addition to access to water sports and the aforementioned Maui Country Club, it is 5 minutes to downtown Paia, five minutes to the airport and 5-15 minutes from the medical facilities, the Maui Arts and Cultural Center, the University of Hawaii Maui College, shopping and other amenities of Central Maui.
The single level, four bedroom, two bath home itself is impressive in its own right. The home features a big open floor plan with ten foot ceilings. It has extensive covered lanai space that is well suited to enjoying the indoor/outdoor lifestyle of Hawaii. The builder incorporated quality materials and features including granite counter tops, stainless steel appliances, crown molding, central a/c, a security system, a 4.2 KWh photovoltaic system, solar hot water and a hot tub. In addition to the main home; there is a detached, 899 square foot, 3 car garage with an upstairs 797 square foot bonus room. There is also a 600 square foot stand alone yoga studio. The .9 acre lot is beautifully landscaped and kept green via an automatic irrigation system.
This home is co-listed with Big Wave Realty with an asking price of $2,895,000. This home sold!  Contact The Maui Real Estate Team for assistance with other Spreckelsville Properties.
Maui Real Estate Blog
The El Nino Winter Continues. Peahi, Maui January 27, 2016
El Nino winters in Hawaii are known for drier than normal weather, warmer temperatures and big surf. This year's El Nino is following the forecast to perfection. January has seen little rain, warm days and a whole lot of high surf warnings. Last Wednesday was described as the biggest surf seen at Peahi, Maui's renowned big wave break, in over a decade. Today's rapidly building swell was predicted to bring surf that was almost equal in size. The waves were big and they inflicted quite a bit of carnage on the surfers in the water. Our broker Billy headed down to Peahi, also known as Jaws, right before sunset. He met up with Maui Real Estate Team agent Martin Lenny just in time to see Martin's son Kai catch one of the last waves of the day. Here are a couple of photos that Billy took from this evening's surf.

Kai Lenny on his SUP at Jaws

An unknown surfer catches a nice wave at Peahi.

The jet skis on the left side of the photo give you some sense of the size of this wave at Peahi.
The forecast calls for the big surf to continue over night and into the morning before slowly decreasing throughout the day tomorrow. There are still a couple of months left before the end of the this El Nino winter season. I suspect we may see some more really big days at Peahi. If work allows, we will try to get down there for some more pictures and video.
Maui Real Estate Blog
Kai Lenny Jaws GoPro Footage
Here is a great video to jump start your week. Kai Lenny takes us as close as you can to riding Jaws without threatening your own life and limb in the process.
The Maui Real Estate Team has always respected Kai for his accomplishments in the water and even more so for the way he carries himself out of the water. Thanks Kai for blowing our minds one more time.
Maui Real Estate Blog
The Spreckelsville Lifestyle Featuring Kai Lenny
When people buy in the North Shore Community of Spreckelsville, they often cite lifestyle as a reason for their purchase. Proximity to beaches and the Maui Country Club serve as a big draw. For the water sports enthusiast, it is hard to beat the windsurfing, kitesurfing, surfing and stand up paddling. A convenient location also means less driving and more time to do what you enjoy. Our agent Martin Lenny has raised his family in Spreckelsville. In this new video, his son Kai speaks to the role of his "Sprecks" upbringing in his success in and out of the water.
Here are some additional photos from Martin's listing right on the Maui Country Club golf course.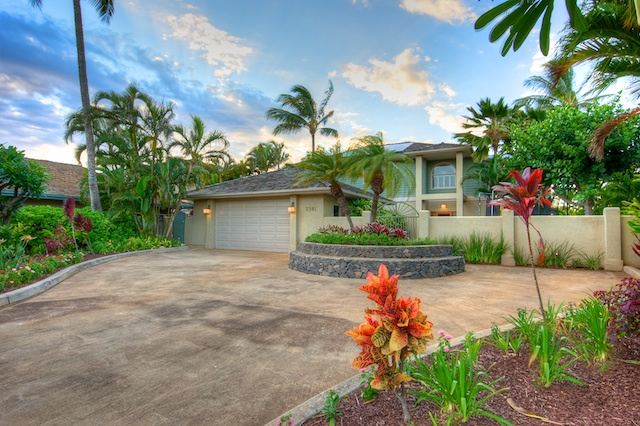 This property sold! Contact The Maui Real Estate Team for assistance with other Spreckelsville Real Estate listings.
Maui Real Estate Blog
Jaws Swell October 9-10, 2012
Maui's winter surf season kicked off early with a big swell hitting the island October 9th-10th. Big wave riders from all over the world converged at the renowned big wave spot Jaws. The swell was distinguished not only by it's very early arrival in big wave season, but also by the perfection of the waves. The conditions were a factor in the increased performance level as surfer's took paddle in big wave surfing to new levels. Shane Dorian led the charge with arguably the biggest paddle in barrel ever ridden at Jaws on Tuesday afternoon. I was lucky enough to be on hand to watch and film some of the action on October 9th. In addition to Shane's big wave, here is some of the other footage I was able to capture on a historic day in big wave riding.
This is another wave caught by Shane before his big barrel. It was probably the best quality shot I was able to get during my filming.

Shortly before Shane caught his big wave, a monster set steam rolled through the lineup scattering riders and their boards. I missed the first wave of the set which took out about half the lineup. Most of the other surfers were cleaned up by the following waves.

Kai Lenny, son of Maui Real Estate Team agent Martin Lenny, was one of the guys out in the lineup both days. He caught a ton of great waves. Here are a few waves ridden by Kai. I am bummed I missed some of his better waves.

There was plenty of buzz all over the Internet over this big swell. Here are some links to a few other collections of photos and video that I found online.
Maui Photographer Mike Neal's Jaws Gallery
Surfline's Opening Day at Peahi
Surfline's article showing all the action from October 10th at Jaws
The Maui Real Estate Team's Jaws photo album with a handful of photos I snapped while shooting video.