Maui Real Estate Blog
A Perfect Day at 129 Aleiki
Our office videographer put together a great new video on our beach front listing in the Kuau area of Maui's North Shore. This Hawaiian Plantation Style Cottage is located right on the bluff above Mama's Beach. It is a fantastic home base for enjoying all that is offered by the North Shore lifestyle. This video captures some of the elements that could go into a perfect day at 129 Aleiki. Activities featured include reading and strumming the Ukulele on the back porch, surfing and windsurfing at nearby Ho'okipa, heading to Paia for lunch and taking in the sunset from the backyard.
129 Aleiki, Paia, Maui, Hawaii -HD from The Maui Real Estate Team on Vimeo.
This is just one example of a perfect day at 129 Aleiki. The question is what would your perfect day look like? Do you do a stand up paddle coast run starting at nearby Maliko Gulch? Do you head out to Kite Surf at Lanes or Baldwin Beach? Take a Yoga Class in Paia? Do you paddle out to surf the challenging waves that break right offshore from this property during the winter? Do you make the short stroll down the beach to have dinner at the world renowned Mama's Fish House? Do you just spend a a lazy day soaking up the sunshine and listening to the waves break? As the new owner of 129 Aleiki, the choices would be all yours.
This home is no longer listed for sale. You can find more Kuau Point Listings and Paia Area Listings on MauiRealEstate.com. Contact us directly with questions.
Maui Real Estate Blog
Move in Ready Home in Kuau Bayview
The Maui Real Estate Team has another great listing in the Kuau Bayview Neighborhood on Maui's North Shore. This convenient neighborhood is within walking distance of the shops, yoga studios, restaurants and galleries of Paia. The Beaches of Paia Bay and Tavares are both within walking distance. Great surfing, kiting, windsurfing and SUP are a five minute drive away at Ho'okipa Beach Park. There is even a community park at the top of the neighborhood.
This home is move in ready with new bamboo floors in the kitchen and living areas. The interior and the the exterior trim have a fresh coat of paint. This home was the only one built by the original developer with a "Hawaiian Rose" floor plan. The owner has since added on a permitted bedroom and living room on the second floor as well as substantial additional lanai space. Between the lanai areas and surprisingly spacious yard area, there is plenty of opportunity to enjoy the beautiful weather of Maui.
This property is offered for $799,000. Bring your furnishings and all your toys for water sports and enjoy the North Shore lifestyle. Check our the 52 N Laelua Listing Page for additional photos and details on the property.
Maui Real Estate Blog
The Spreckelsville Lifestyle Featuring Kai Lenny
When people buy in the North Shore Community of Spreckelsville, they often cite lifestyle as a reason for their purchase. Proximity to beaches and the Maui Country Club serve as a big draw. For the water sports enthusiast, it is hard to beat the windsurfing, kitesurfing, surfing and stand up paddling. A convenient location also means less driving and more time to do what you enjoy. Our agent Martin Lenny has raised his family in Spreckelsville. In this new video, his son Kai speaks to the role of his "Sprecks" upbringing in his success in and out of the water.
Here are some additional photos from Martin's listing right on the Maui Country Club golf course.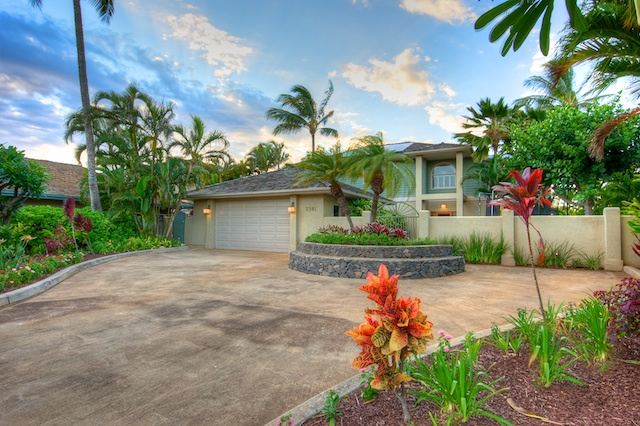 This property sold! Contact The Maui Real Estate Team for assistance with other Spreckelsville Real Estate listings.
Maui Real Estate Blog
New Price! Sugar Cove Beachfront Condo in Spreckelsville
Published July 9, 2012
Sugar Cove is a fantastic beach on the North Shore of Maui. It is an especially ideal location if you love water sports. You can rig and launch kites and windsurfers right on the sand. It is a popular stopping point for downwind coastal stand up paddle (SUP) runs. During the winter time, there are fun waves for surfing, standup and body boarding. Big-wave riders can tackle the outer reefs that are about a half mile offshore. Don't take our word for it, you can see first hand through this video featuring professional waterman Kai Lenny.
The Sugar Cove condominiums are situated along this beautiful beach. The condos are a rarity in the Maui Real Estate market for three reasons.
They offer spacious three bedroom floor plans with over 2,000 square feet of living space.
They are the only beachfront condo complex on the North Shore of Maui and one of only two condo complexes in the Paia area.
This is the best condo complex on the island for those that want wind and wave sports out their backdoor.
The Maui Real Estate Team has the only active listing for sale at Sugar Cove condominiums. Unit 2C is a three bedrooms/three and a half bath unit with 2,030 square feet of living space. The luxuriously appointed condo is offered turn key for the discerning water man or woman who wants quality and a fantastic location. In addition to the aforementioned water sports, the condo is located just down the street from the Maui Country Club. It is a five minute drive to Paia Town's shops and restaurants and ten minutes from Kahului airport. The gated complex also has a clubhouse, pool and tennis courts.
This unit is sold. Sugar Cove Condominiums rarely come on the market. Contact The Maui Real Estate Team if you are interested in Sugar Cove Condominiums. We would be happy to notify you if a new listing comes on the market.
Maui Real Estate Blog
Paia Area Oceanfront-Hawaii Plantation Home by Mama's Beach in Kuau
What would your perfect Maui day look like? Wake up with the sun and check the morning surf at Hookipa from your backyard? Play with your kid in the tide pools at Mama's Beach? Go for an afternoon kite at Lanes or a down wind SUP from Maliko? Take a bike ride into Paia? Walk to dinner at Mama's? Listen to the sound of the surf from the back deck of your charming, classic plantation cottage overlooking the beach and ocean?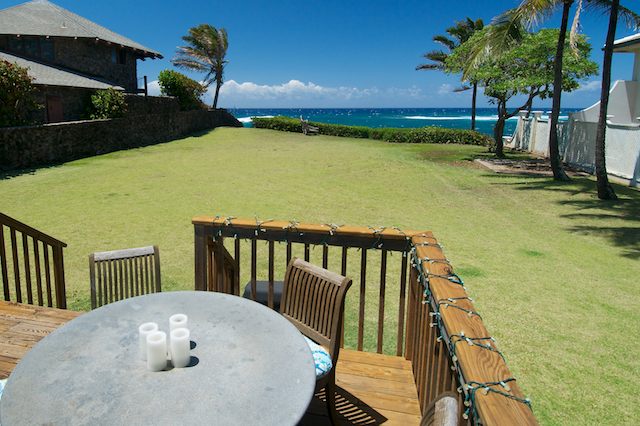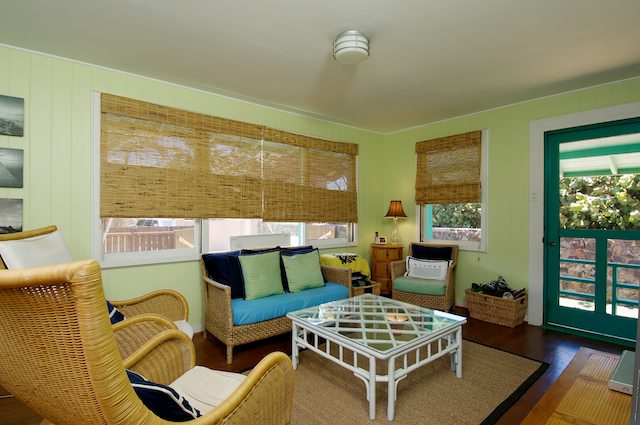 The 14,600 square foot R-1 lot is perched above the crystal blue waters of Maui's North Shore on Kuau Point. The property features a vintage 2 bedroom 1 bath cottage with fir floors; and the land, plans and approvals to expand. The owners recently obtained a certified shoreline and the SMA exemption to modify the existing home and add a second dwelling. This home is no longer listed for sale. Contact The Maui Real Estate Team for assistance with other places in the Kuau Point and Paia Areas.
Maui Real Estate Blog
Kai Lenny at Jaws on January 4, 2012
Maui Real Estate Team agent Martin Lenny's son Kai is one of the most accomplished young watermen in the world. He is the two time world champion for Stand Up Paddling, a world class distance Stand Up Paddler, a professional windsurfer, a world class kite surfer, a great surfer, tow surfer and big wave rider. Kai was a stand out performer during the big swell at Jaws last week. In the morning, he paddled into some great waves on his surf board. This was Kai's first time paddling in (not on a SUP board) at Jaws and he caught some bombs.
In the afternoon, Kai rigged up his windsurf equipment and caught quite a few more good waves. He then traded in his windsurf gear for a kite board. After catching a few on his kite gear, he picked up the rope and was towed into some more big waves. Four sports in one day at Jaws is quite the feat of skill and endurance. Here are a few pictures of Kai on the big waves. The top two are picture we took from up on the cliff. The bottom two are pictures from other photographers that Martin sent to us.
Here is a link to a fantastic picture by Frank Berthout of Kai Lenny Windsurfing at Jaws. Great job Kai. You have bigger huevos than anyone in the office.