Maui Real Estate Blog
Kailua Country Estates Lot
Just listed in Windward Maui! This lot is perfect if you are looking for all of the beauty of Hana, but you aren't willing to make the drive. Kailua Country Estates is a gated subdivision located just 30 minutes from the intersection of Baldwin Avenue and Hana Highway in Paia. It offers a quiet rural setting and all of the natural beauty of East Maui.
The topography of the two acre agriculturally zoned lot is gently rolling. Large common mango trees dot the lot. There is still plenty of room to grow fruit trees, plant a garden, plant tropical flowers or more. There are good building sites with nice ocean views. Ag zoning allows for a primary residence with the potential for a cottage with an approved farm plan. There is electric and telephone available in the area. You can also be one of the growing number of people who are choosing to go off the grid with a photovoltaic system. Take advantage of the ample rainfall and use catchment as your water source.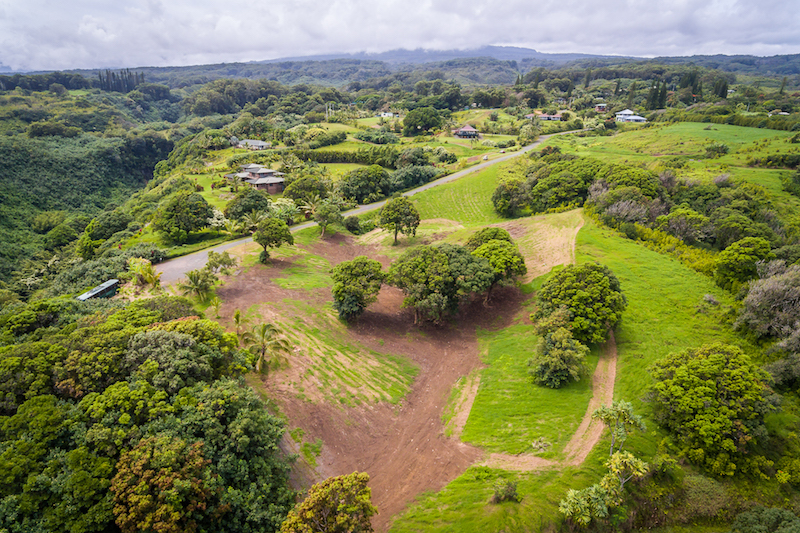 This lot is offered for $425,000. This lot sold in 2019. Contact the Maui Real Estate Team if you are in the market for Maui Land.
Maui Real Estate Blog
Windward Weather
If I were to point to a single factor that influences Maui's weather the most, it would be the trade winds. The trade winds that grace our islands typically blow from the Northeast. The winds help keep cool breezes blowing, moderate humidity, and carry the trade showers that bring important precipitation to our shores. The windward sides of the island are the most exposed to our trade winds. As a result, they receive the most precipitation. The leeward sides of the island are frequently shielded from the trades and their associated precipitation by the West Maui Mountains and Haleakala. The rain shadows of these land masses contribute to the significant variability in island micro climates. The last few days have seen accelerated trade winds and a bump in shower activity along windward shores.
While weekends like this one can make for mixed beach weather for windward coastlines, the blend of showers, sun and rainbows creates a visual feast.