One of just a handful of Upcountry condo developments, the Cottages at Kulamalu offers townhome style living with ease of maintenance
The Cottages at Kulamalu Might Be A Good Fit For You If…
You are looking for a spacious townhome.
Desire an outdoor living space, but you don't want too much yard area to maintain.
You want the space of a home, but you don't want all of the exterior maintenance.
Easy driving access to and from Central Maui and Upcountry Grocery Stores are a priority.
You also appreciate being able to keep your car parked at home. There are restaurants, Fitness Centers, the Upcountry Farmer's Market and a Long's Drugs located within walking distance.
Proximity to schools is important. Kamehameha Schools, Carden Academy and King Kekaulike are within walking distance. Pukalani Elemenary, Kalama Intermediate, Seabury Hall, Haleakala Waldorf and Montessori are located 10 minutes drive or less.
You appreciate Upcountry's cooler climate.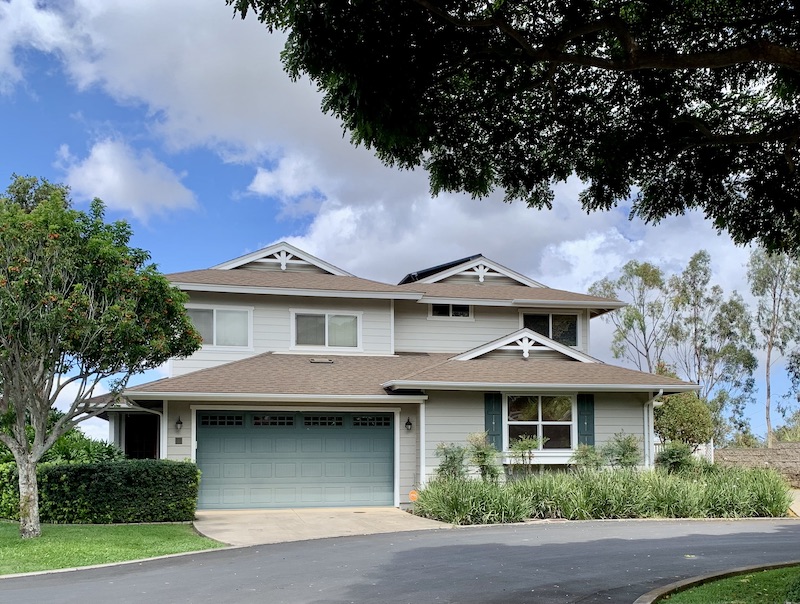 The Cottages Might Not Be A Great Fit if You…
Want a place with a big yard.
Need a lot of distance from your neighbors.
Need a single level floor plan.
Have a limited budget. Recent sales range from $700,000 to over $1,100,000. Monthly maintenance fees run from the $550 a month depending on floor plan.
Don't like AOAO or HOAs. The Cottages at Kulamalu has a well run association that enforces CCRs and house rules.
The Cottages at Kulamalu General Information
Developed by DR Horton in 2008-2009.
Forty total condominiums spread over 28 buildings. on 6.36 acres of land.
Twelve of the units are stand alone residential condos.
Fourteen buildings are configured as side by side duplexes.
The developer offered four different floor plans.
All of the units have three bedrooms with either three full baths or two full baths and a half bath.
Interior living space ranges in size from 1,298 square feet all the way up to 1,692 square feet of interior living space.
All units come with a two car garage.
Units at the bottom of the development offer big, unobstructed ocean and West Maui Mountain views. A number of the other homes have ocean views from the second story.
Maintenance fees include common area maintenance, common area reserves, quarterly pest control, water, trash, common area insurance and sewer fees.
A Fantastic Upcountry Location
The Cottages always had a convenient location. It's a short drive down Haleakala Highway to all of Central Maui's amenities. Baldwin Beach Park is roughly 15 minutes away. Pukalani Terrace is close by with a Bank, Foodland, Ace Hardware and a few restaurants. Pukalani Superette is just a few minutes drive and Longs Drugs is just across the street from the development.
That said, the value of the neighborhood's location improved significantly over the last five years as Kulamalu as a whole has seen more development. First came the Saturday Upcountry Farmer's Market. Residents of the Cottages could walk just a few blocks to get the island's freshest fruits and vegetables, flowers, fresh fish and a whole lot more. Then came the food trucks. Thai Food, Burgers, Pizza, Vegetarian Food, Cuban Coffee, Fish Burgers, Poke Bowls and more are all located within a couple of blocks of the entrance to the Cottages.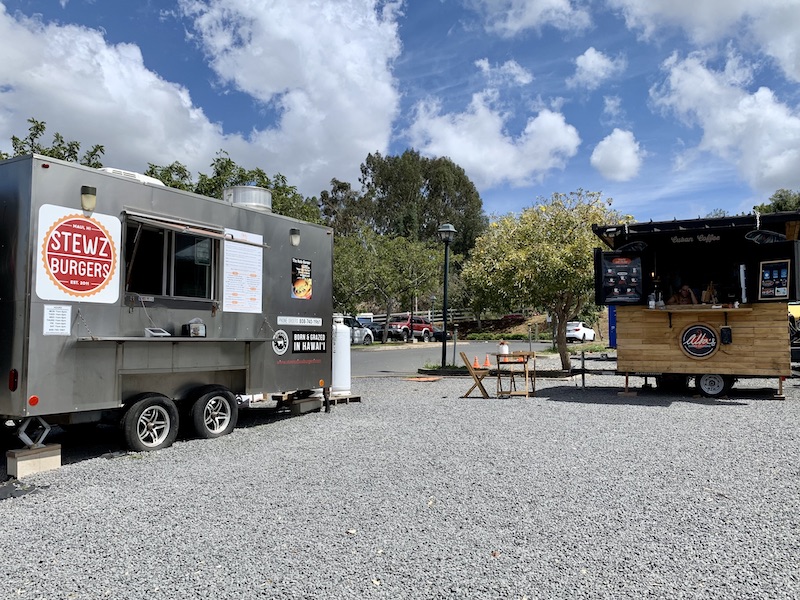 The addition of Marlow and Mahalo Ale Works over the last year took the neighborhood dining and entertainment options up another notch or two. Marlow's offers some of the best pizza on island and delicious appetizers. Mahalo Ale Works brews tasty adult libations. Not to mention, their second story lanai is a great place to watch the sunset.
Current Listings at the Cottages at Kulamalu
ll down to find information on any current listings at the Cottages. It isn't a huge development so there are likely to be periods when there are no places for sale. Contact The Maui Real Estate Team if you would like us to notify you about any new listings.