The Pinnacle is one of the smaller subdivisions within Ka'anapali. The combination of views and lot size created some of the more in demand home sites in the resort. As a result, homes in the Pinnacle tend to sell for a premium.
Pinnacle Overview
There are 33 homesites in the subdivision.
Ten of the the thirty-three sites back up along the golf course.
Lot sizes range between 18,000-24,000 square feet.
The topography of the development ensures that almost all lots have outstanding views of the ocean, Lanai and Molokai.
Check out the recent statistics for The Pinnacle.
If you have questions or wish to discuss a listing in The Pinnacle at Ka'anapali, please call the Maui Real Estate Team at (800) 579-1525 or send us a message. We'll be happy to help. If you are interested in the Pinnacle, but there are no listings showing, we would be happy to notify you if a new listing comes on the market.
Recent Statistics for The Pinnacle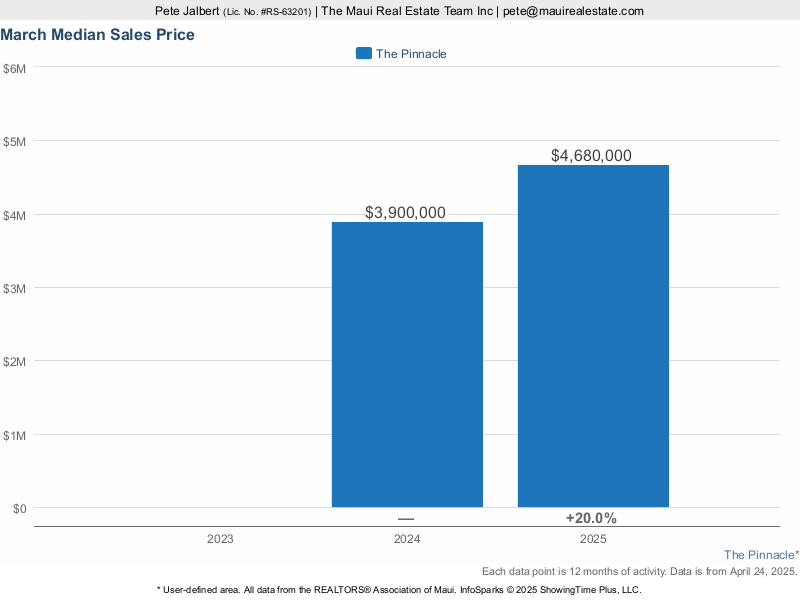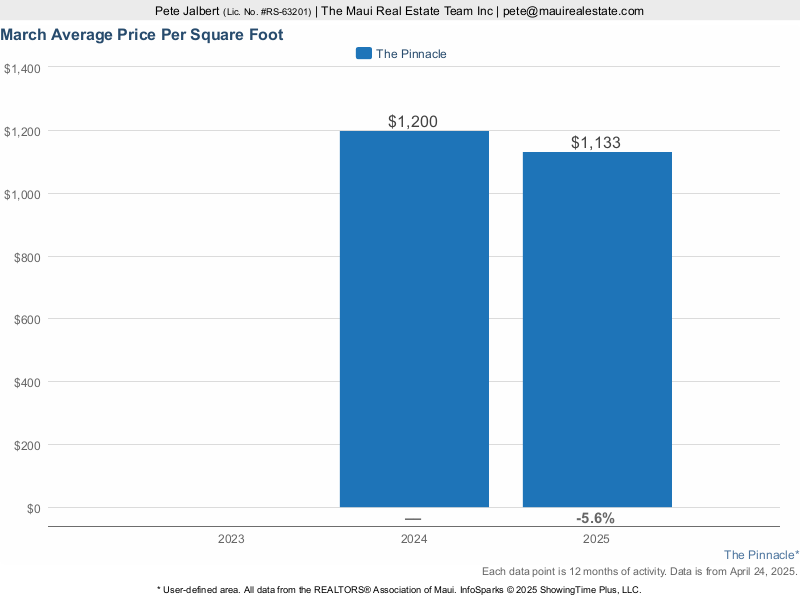 The Pinnacle is a pretty small subdivision. Small sample sizes can lead to misleading statistics. Contact The Maui Real Estate Team to discuss current market conditions in the Pinnacle with a real estate agent.