The Summit Kaanapli is a gated enclave located within Kaanapali Golf Estates. Neighborhood homeowners enjoy the views of the ocean and neighbor islands and the proximity to all of the amenities of Ka'anapali Resort. It is just minutes via golf cart to the two golf courses, shopping, restaurants and the world renowned Ka'anapali Beach.
The Summit Overview
The first phase of the development consisted of 17 residential condominiums.
Each condo is a stand alone home. There are four floor plans including two one story models and two two story models.
The developers sold the second and third phase of the development as lots for single family, custom, high end homes.
Lot sizes are typically between 10,000 and 12,000 square feet.
Two story reverse floor plans are popular in the development to maximize ocean views.
The Summit Ka'anapali Prohibits vacation rentals.
Check out the recent sales statistics for The Summit.
Scroll down below for the current inventory of Summit Homes for Sale.
If you have questions or wish to discuss a listing in The Summit Ka'anapali, please call the Maui Real Estate Team at (800) 579-1525 or send us a message. We'll be happy to help. Let us know if you are interested in the Summit, but no listings are for listed for sale below. We would be happy to notify you if a new listing comes on the market.
Recent Statistics for The Summit
Summit Phase II and Phase III Stats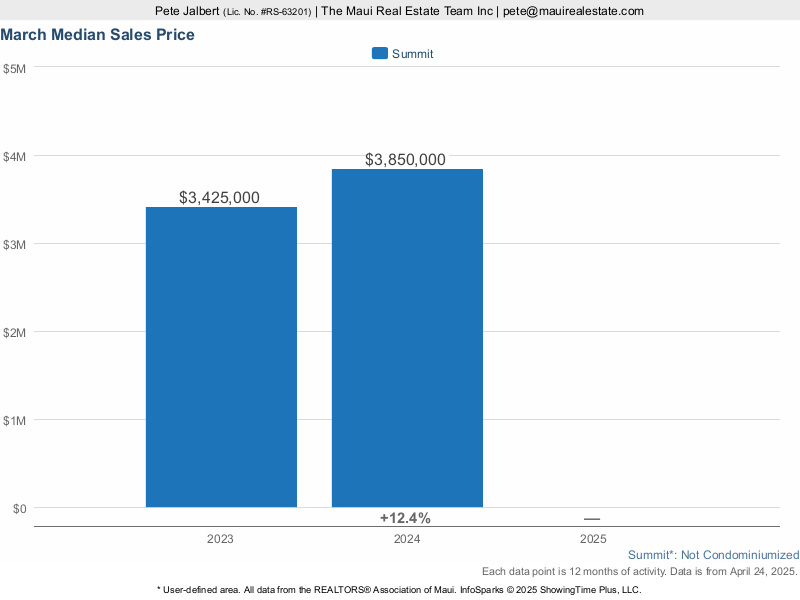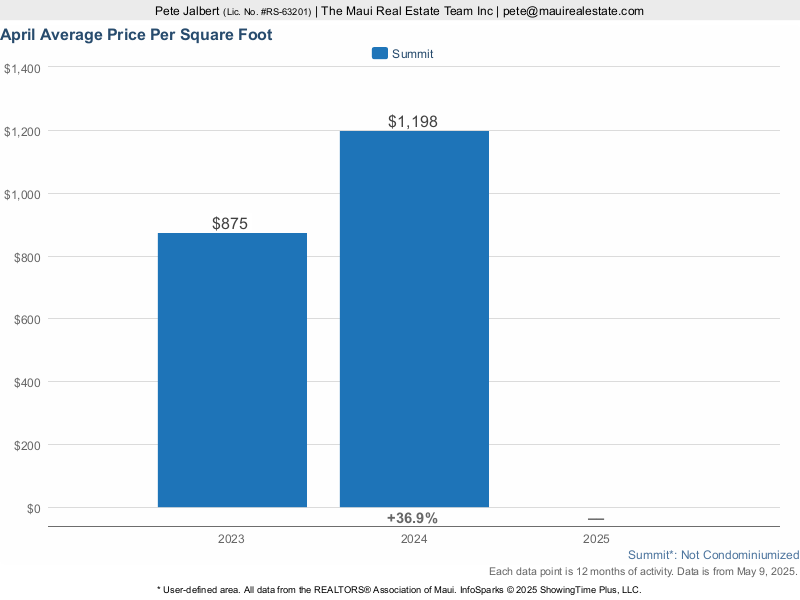 Summit Phase I Stats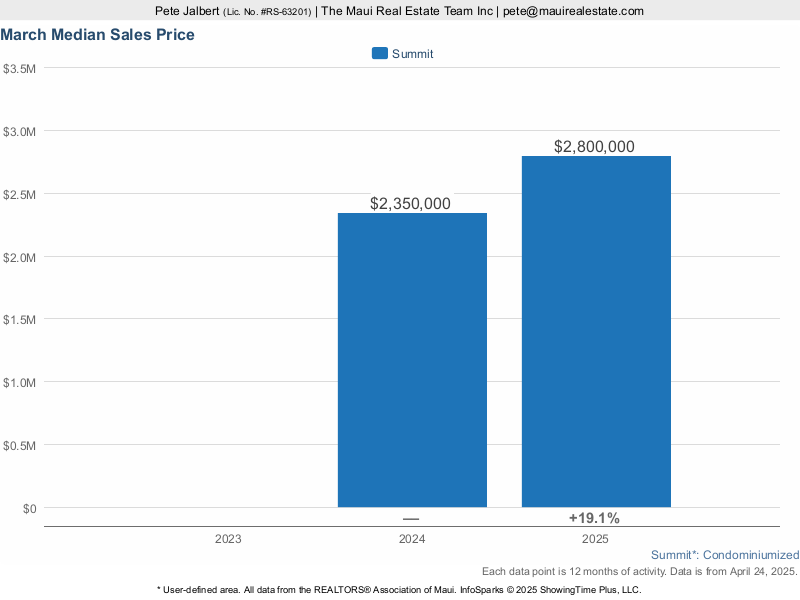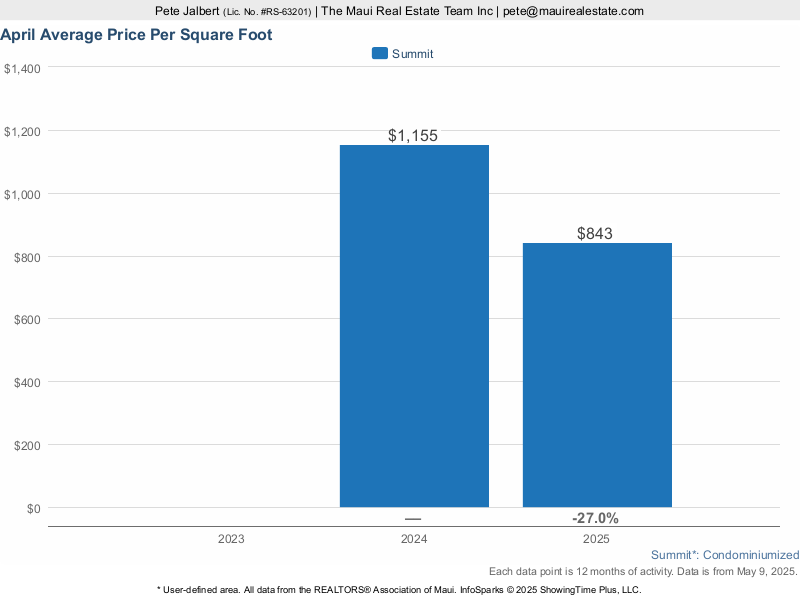 The statistics above merit a few notes. Typically, I wouldn't break phases of a development into subsets with statistics. The sample sizes of Maui subdivisions are already small. Shifts in the composition of listings are just as likely to lead to changes in median and average prices as changes in value. That said, the properties sold in Phase I are residential condos. They tend to be priced lower than the properties in Phase II and Phase III that are conventional homes. Contact The Maui Real Estate Team to talk to an agent about recent market trends for the Summit Ka'anapali.