Living in Maui's Upcountry
There are some who argue that the climate of Maui's Upcountry is the best in the world. It would be hard to refute this claim. 
Nestled on the flanks of Haleakala at elevations ranging between 1,000 and 4,000 feet, the communities of Makawao, Olinda, Pukalani and Kula offer beautiful weather and spectacular views of both the north and south shores of Maui.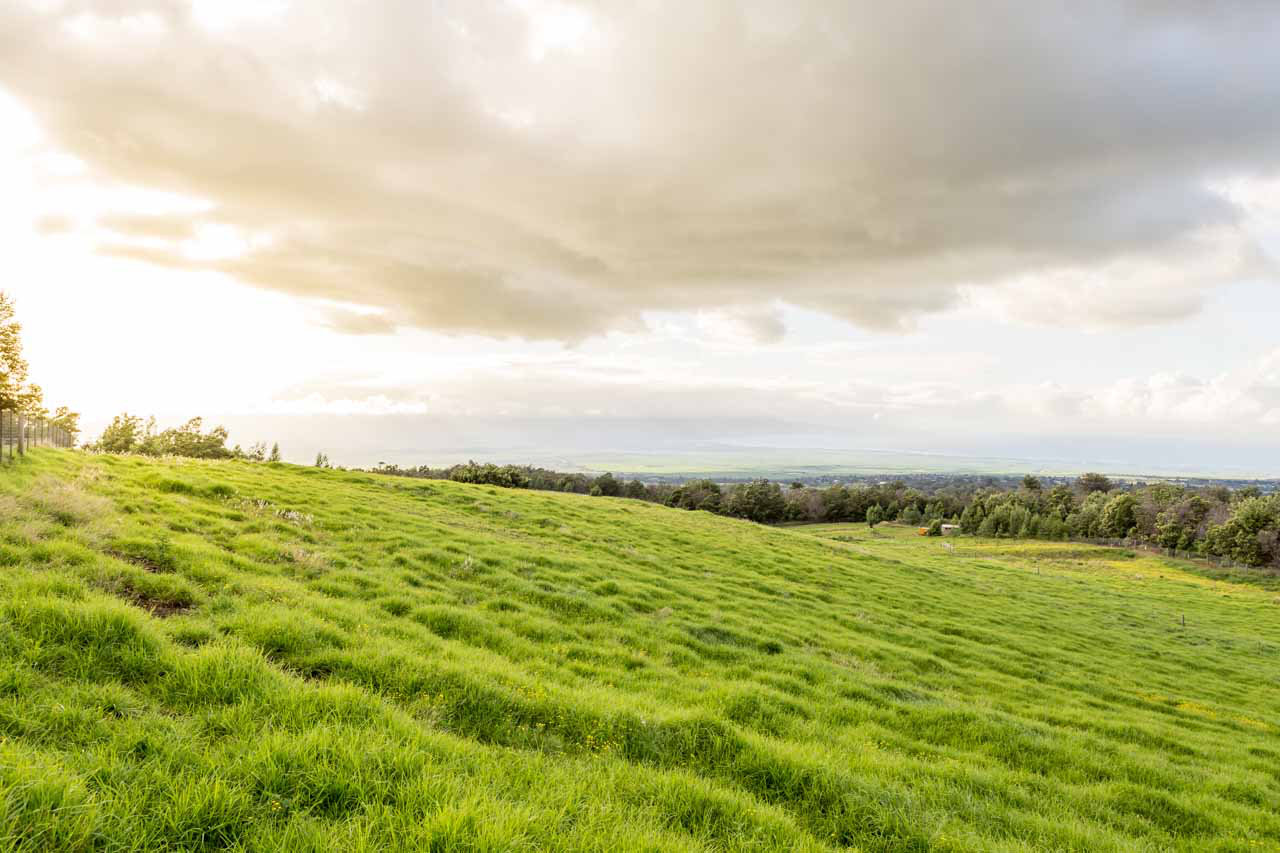 Upcountry Real Estate Areas
Makawao Real Estate
Makawao is known as Maui's "Paniolo" or cowboy town. In the past it was a focal point for:
Maui's cattle industry. While its prominence in the ranching industry has faded, cowboys from all over the country descend on Makawao every Fourth of July weekend to attend its famous rodeo.
The cowboy legacy is also evident in Makawao's great downtown, where the storefronts look like a combination between Maui Plantation architecture and old west architecture — and where you'll find a number of good restaurants, fine galleries and cute shops.
Located at an elevation of about 1,400 feet, Makawao has a pleasant climate and great views of Maui's North Shore and the West Maui Mountains. 
The weather, which is drier than neighboring Haiku but not as dry as Pukalani or Kula, tends to keep the surrounding countryside green and fresh. Makawao's location also provides for convenient access to the jobs and industry of central Maui. 
Kahului and Wailuku are just a short drive down Haleakala Highway. Makawao Real Estate is fairly diverse. It ranges from starter homes to multi million dollar estates. 
The area around downtown Makawao offers a number of small cute houses and fixer-uppers for north shore and upcountry residents that are looking to buy their first home.
When discussing Makawao real estate, it is important to mention the small communities of Hal'ii Maile and Olinda. Hali'i Maile is a small community of homes further down Haleakala from Makawao. It offers cute small homes near a community park and the wonderful Halii Maile General Store Restaurant.
 Olinda, the area above Makawao on Haleakala, is also the home of Seabury Hall, one of the most prestigious private schools in Hawaii. Olinda's combination of rolling pastures and pine and eucalyptus forests remind many of Northern California — a resemblance that is particularly strong when clouds hugging the flanks of Haleakala cover the area in mist and fog.
You can find the current Makawao Real Estate inventory on MauiRealEstate.com.
Pukalani Real Estate
Pukalani is another small community located at roughly the same elevation as Makawao on Haleakala. Its positioning is such that it is a little drier than Makawao and also has more south shore views than Makawao.
Pukalani also offers good golf in a beautiful setting at the Pukalani Country Club. The nice views, convenient location and reasonable prices make Pukalani real estate increasingly in demand.
We have all of the current active Pukalani Real Estate listings on MauiRealEstate.com.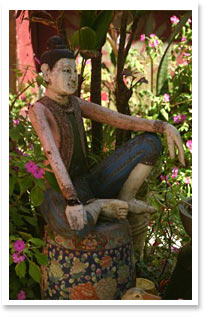 Kula Real Estate
Kula is sometimes referred to as Maui's Alps. With elevations ranging up to 4,000 feet, the altitude helps to keep the area cooler than much of Maui. Kula's climate is also conducive to agriculture, with many vegetable farms and nurseries located throughout the area. It has become famous for its onions, greens and protea flowers. The neighboring town of Ulupalakua even has the islands' only vineyard and winery.
The altitude also gives Kula beautiful views of Maui's South Shore and the neighboring islands of Kahoolawe and Lanai. Kula's beautiful country setting and views have made this a popular location. Kula real estate is very much in demand, and the Kula real estate market ranges from modest cottages to multi-million dollar estates. You can find the current inventory of active Kula Real Estate listings on MauiRealEstate.com.
While many people come to Maui for its beaches, others have decided that the beautiful rolling green countryside of the Upcountry make it the most desirable location in Maui Real Estate.
Upcountry Maui Real Estate
Maui's Upcountry offers a fantastic climate, stunning vistas, a variety of education options and a mix of rural and small town living. Scroll down to see our Maui Upcountry real estate listings.
If you have questions or wish to discuss a property, please contact the Maui Real Estate Team at (800) 579-1525 or by email. We'll be happy to help.
If you would like to further refine and customize your search, please click the "Refine Search" function listed just above the map or click "Detailed Search" to further customize your search.
If you have questions, call us at (800) 579-1525 or send us an e-mail.