Wailea Beach Villas
Wailea Beach Villas is located smack dab in the heart of the Wailea Resort, between the Marriot and the Grand Wailea and behind the Shops at Wailea. The property is at the north end of the world renowned Wailea Beach. Since it came to market in 2006, this complex has been one of the most in demand luxury properties on island.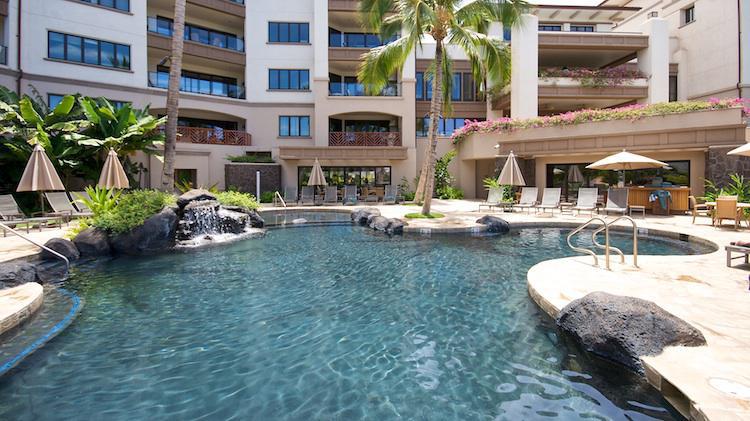 Wailea Beach Villas Details and Amenities
The property consists of 8 buildings on 10.74 acres.
The five story penthouse building is located the furthest from the beach. There are sixty units in the penthouse building.
The penthouse building has an underground parking garage and all units have access via private elevator.
There are seven villa buildings that are closer to the ocean.
Ground floor villa units have small personal pools, while 2nd and 3rd floor units tend to have more commanding ocean views.
Wailea Beach Villas has two pools. One is located up by the Penthouse with the other down closer to the beach.
There is a fitness center up at the Penhouse building.
Beach Villas also has gated entry and 24 hour security.
Wailea Beach Villas has hotel/resort zoning which means that owners may vacation rent their property. That is a nice option if you want to offset some of your costs while you are off island.
You can find the current inventory of Wailea Beach Villas Condos for Sale below.
If you are interested in recent market conditions in the development, check out the statistics for Beach Villas over the last few years.
If you have questions or wish to discuss a listing in the Wailea Beach Villas, please call the Maui Real Estate Team at (800) 579-1525 or send us a message. We'll be happy to help.
Recent Statistics for Wailea Beach Villas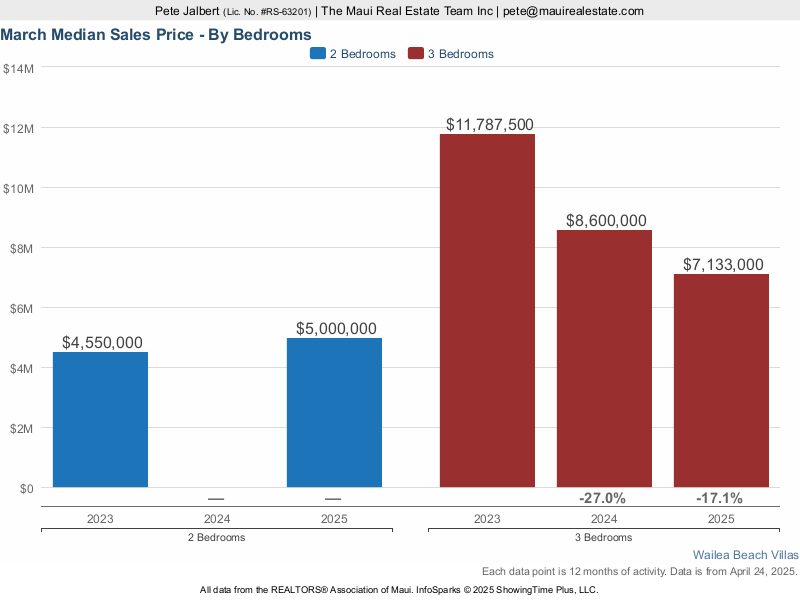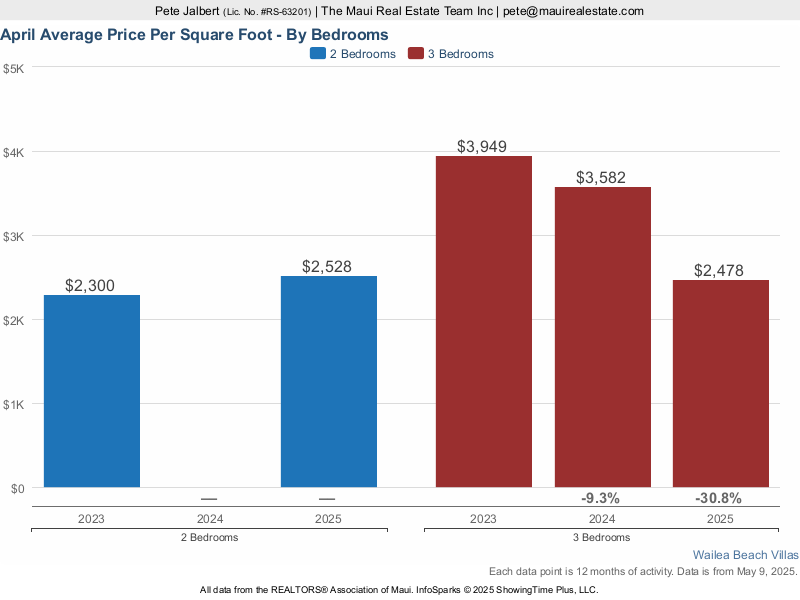 A word of caution on reading too much into the statistics for Wailea Beach Villas. Year to year variability on the inventory that sells is going to be just as big a driver for changes in median prices as changes in value. There is a pretty broad range in value based on location within the development and views.