Wailea Ekahi Condos for Sale
Many a person fell in love with Wailea while staying at Ekahi. This large, beachfront development is located at the Southern end of beautiful Keawakapu Beach. A greenbelt runs through the center of the property. Ekahi offers the most accessible pricing for beachfront condos in the Wailea Resort. The combination of value, quality and location make Wailea Ekahi condos for sale a highly desirable option for Wailea second home owners.
Wailea Ekahi Overview
The development covers Thirty-five acres of beachfront property.
With 296 units spread over 54 two story buildings, this is the largest development in Wailea.
Floor plans include studio, one bedroom and two bedroom options.
Wailea Ekhai condos range in size from 496 square feet up to 1,575 square feet.
There is a pretty significant spread in values among like sized condos. Remodels and location can be a big differentiator. Units closer to the ocean and in the lower half of the greenbelt fetch the highest sales prices. Condos along Okolani Drive tend to sell for less due to road noise.
Wailea Ekahi's amenities include four pools, a tennis court and a beachfront pavilion.
Wailea Ekahi allows vacation rentals.
Scroll down to see the active inventory of Wailea Ekahi Condos for Sale.
Check out the recent statistics for Wailea Ekahi for information on recent market trends.
If you have questions or wish to discuss a listing in Wailea Ekahi, please call the Maui Real Estate Team at (800) 579-1525 or send us a message. We'll be happy to help.
Sorry we are experiencing system issues. Please try again.
Recent Sales Statistics for Wailea Ekahi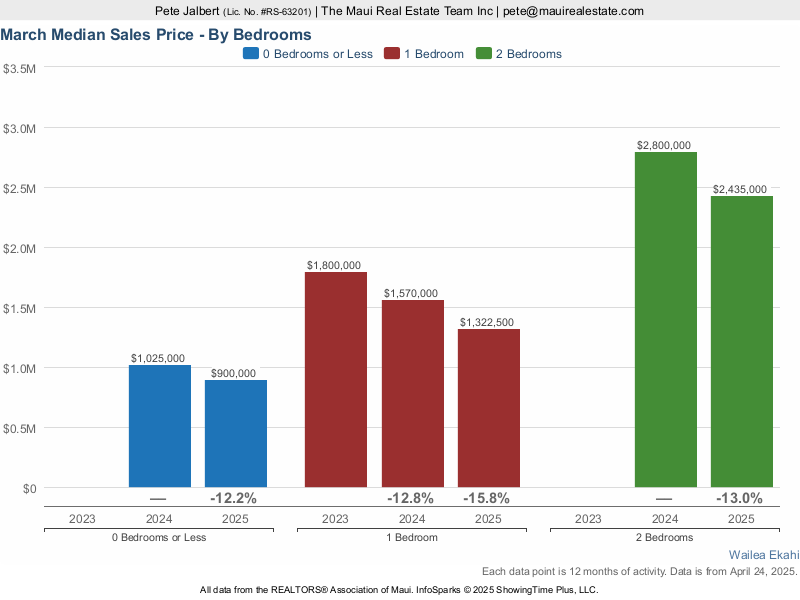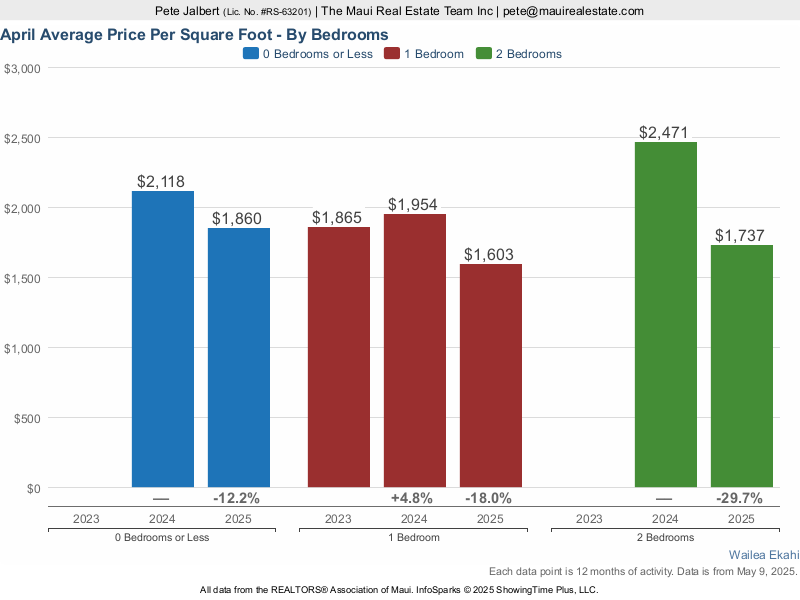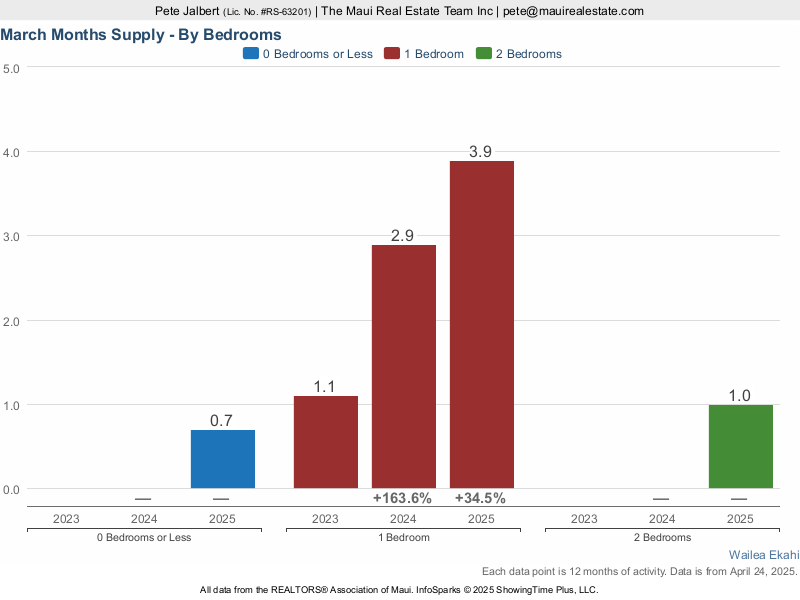 Context is key when reviewing statistics. When you look at individual condo developments, the sample size is small enough that quality of inventory can be a more significant driver than changes in value with median sales price and average price per square foot. That is particularly true at a place like Wailea Ekahi. Some units have been extensively remodeled while others are in more original condition. Units close to the ocean can sell for significantly more than similar units in lesser locations. Contact The Maui Real Estate Team to talk to an agent about current market conditions.