Wailea Ekolu Overview
Located on 18.45 acres next to the Wailea Blue Golf Course.
There are 148 units in Wailea Ekolu spread over 17 buildings.
Ekolu offers both one bedroom and two bedroom floor plans. All one bedroom units have two bathrooms. The two bedroom units include both single level and two story town home configurations.
Common areas at Ekolu include two pools, a recreation pavilion and multiple kitchens.
The layout and orientation of Ekolu means that many of the condos have substantial ocean views.
Zoning and association rules allow for vacation rentals.
Scroll down to see the active inventory of Wailea Ekolu Condos for Sale.
Check out the recent Wailea Ekolu Sales Statistics to get a better sense of recent market trends.
If you have questions or wish to discuss a listing in Wailea Ekolu, please call the Maui Real Estate Team at (800) 579-1525 or send us a message. We'll be happy to help.
Sorry we are experiencing system issues. Please try again.
Recent Sales Statistics for Wailea Ekolu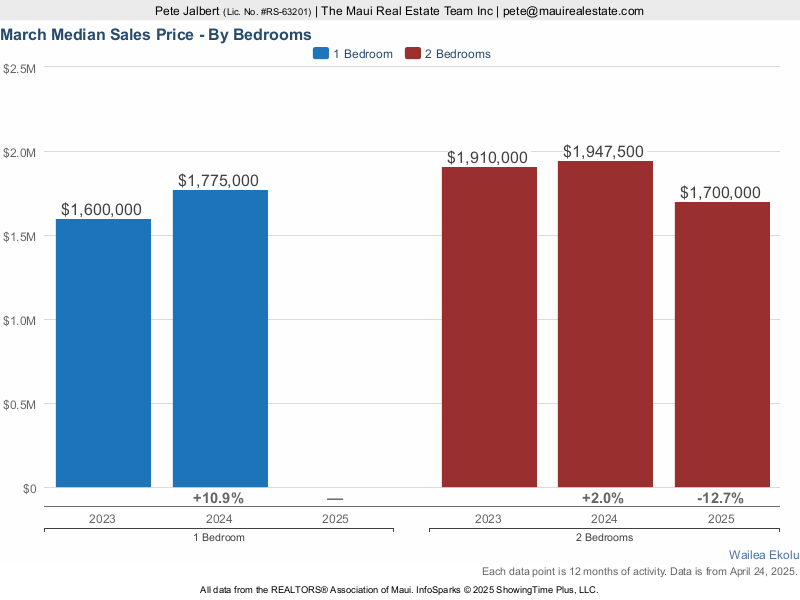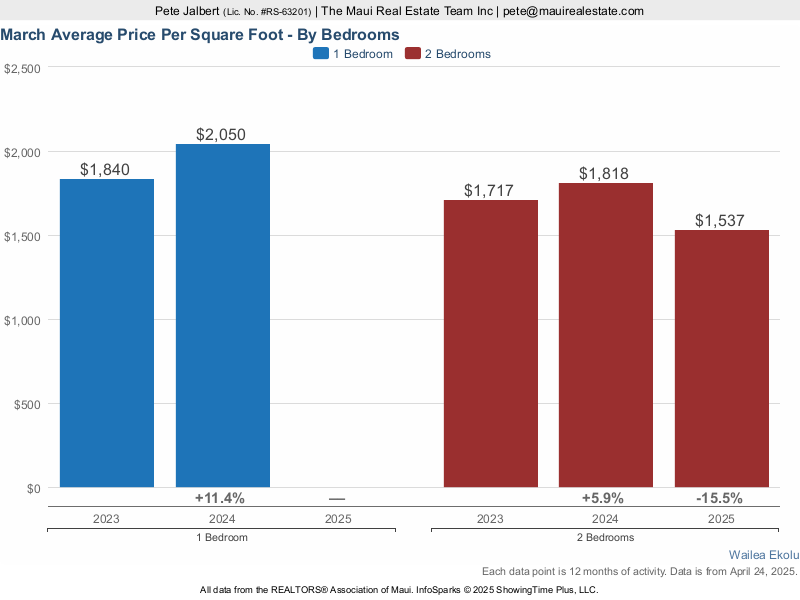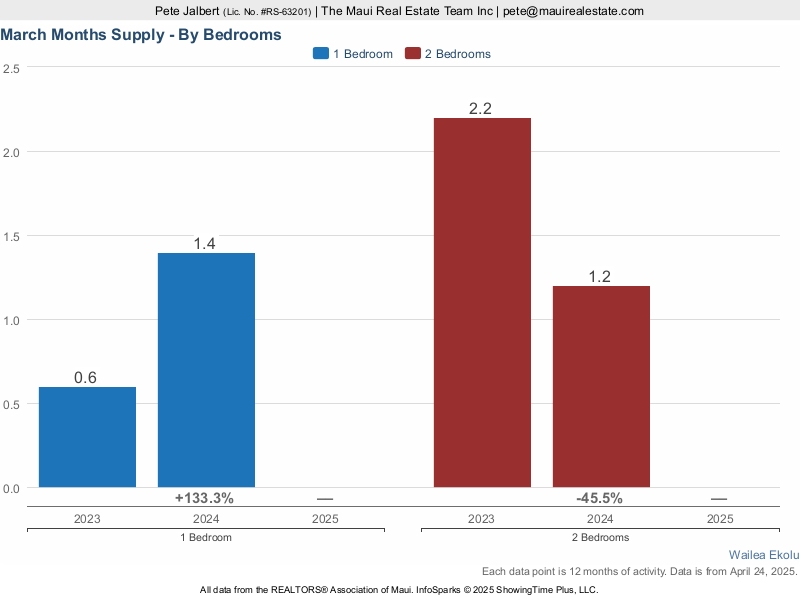 Small sample size and variability in the inventory of condos sold can skew the statistics for a condo like Wailea Ekolu. Quality of remodel and view can lead to a broad range in value among like sized condos. As a result, median price and price per square foot will often fluctuate based on inventory. Contact the Maui Real Estate Team to discuss recent changes in values and inventory at Ekolu with an agent.