Wailea Elua Condos for Sale
Wailea Elua is a beachfront, low density, condo complex in the Wailea Master Planned community. Owners prize the location, views and grounds.
Wailea Elua Overview
Originally built between 1976-1980.
Elua sits on 29.367 acres bordering Wailea Ulua Beach. Andaz borders the property on one side with the Wailea Marriot on the other.
There are 153 units spread between 25, two-story buildings.
Most condos in the development have one or two bedroom floor plans. There is a smaller number of three bedrooms.
Condos range in size between 891 and 1,749 square feet.
Proximity to the beach and the quality of remodels tend to drive differences in value within the development. The front row two bedroom beach front units sell for over $3,000,000.
Wailea Elua amenities include two pools and a pavilion area with a full kitchen and barbecue area.
There is easy access to other beaches, restaurants and resorts via the Wailea Beach Path.
Elua allows vacation rentals.
Scroll down to see the active condos for sale in Wailea Elua.
Check out the the recent statistics for Wailea Elua to get a better sense of recent market conditions.
If you have questions or wish to discuss a listing in Wailea Elua, please call the Maui Real Estate Team at (800) 579-1525 or send us a message. We'll be happy to help.
Recent Sales Statistics for Wailea Elua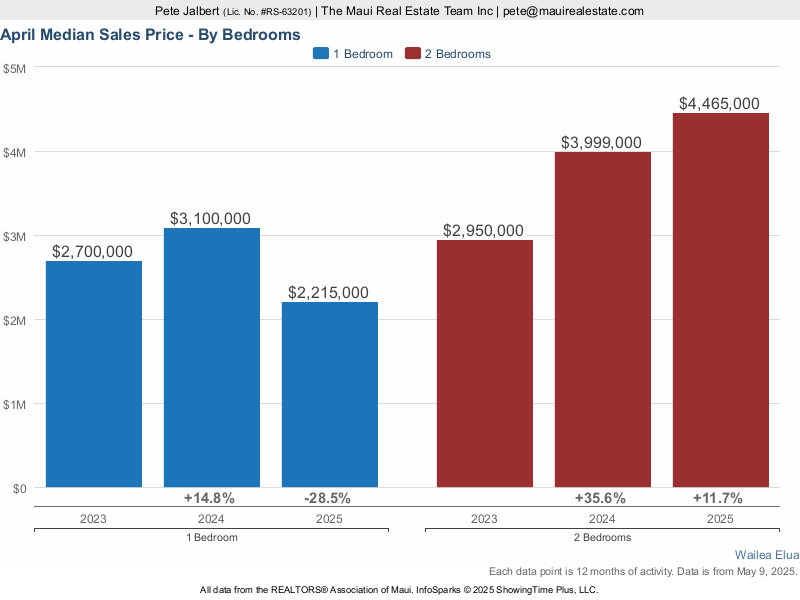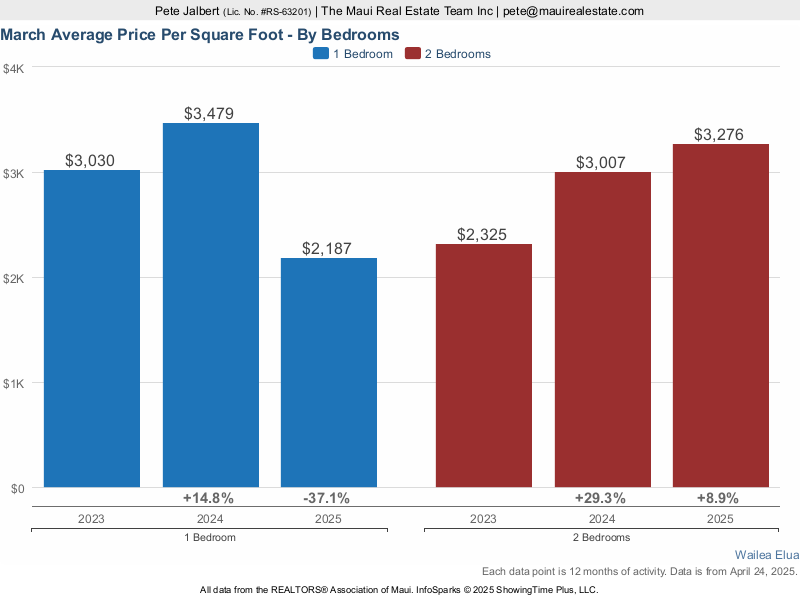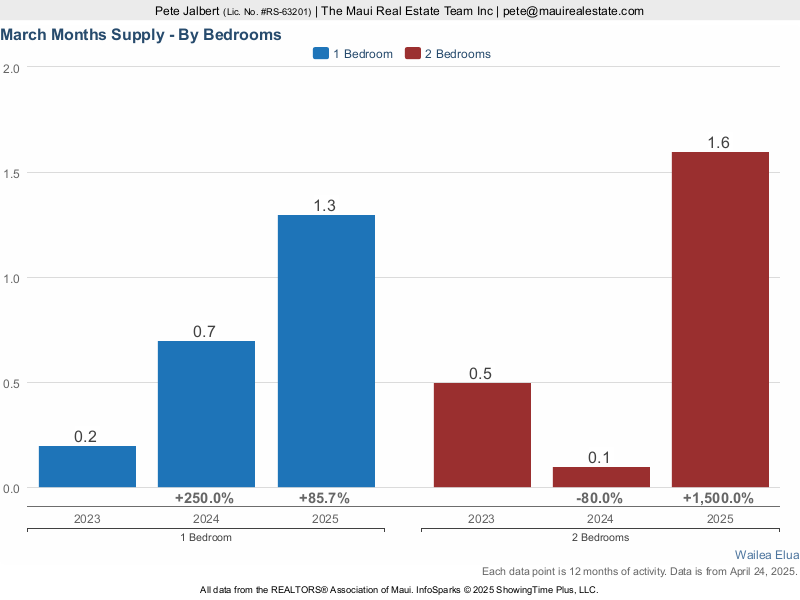 It is worth noting that median prices and average price per don't always track with changes in value. The quality of the inventory sold can lead to fluctuations in value. For example a year with more condos sold towards the back of the development may skew median sales price and average price per square foot lower. Contact The Maui Real Estate Team to discuss recent market trends at Elua with a real estate agent.