Wailea Fairway Villas is one of the oldest, most established subdivisions in Wailea. Owners enjoy a central location in the heart of Wailea.
The neighborhood consists of 31 home sites spread over 14 acres.
Lots range in size between 12,000 and 18,000 square feet.
Part of the neighborhood borders the Wailea Blue Golf Course.
It is walking distance to Mokapu and Ulua Beach Park.
Fine dining options are close by at the Andaz, the Marriott, The Shops at Wailea and other nearby resorts.
County zoning and association rules prohibit vacation rentals.
See below for the current active inventory of Wailea Fairway Estates Homes for Sale.
Check out the recent statistics for Wailea Fairway Estates.
If you have questions or wish to discuss a listing in Wailea Fairway Estates, please call the Maui Real Estate Team at (800) 579-1525 or send us a message. We'll be happy to help.
Wailea Fairway Estates Recent Sales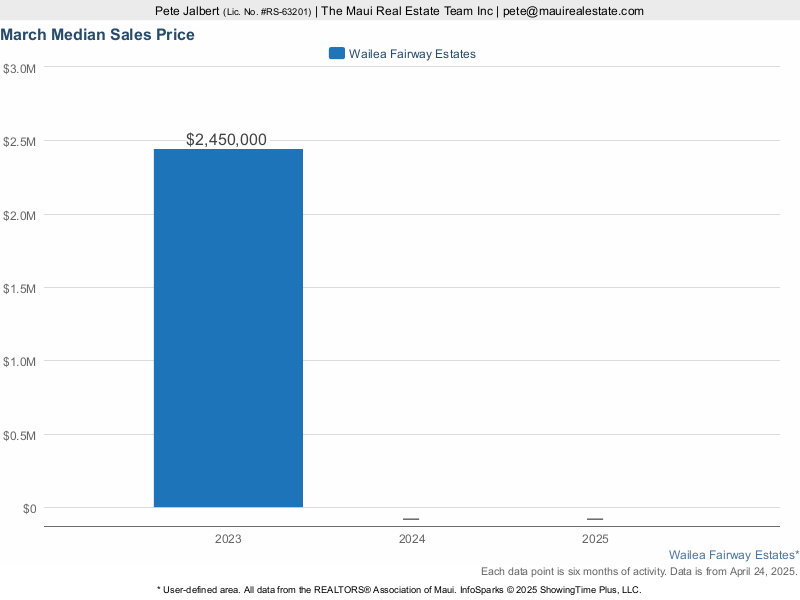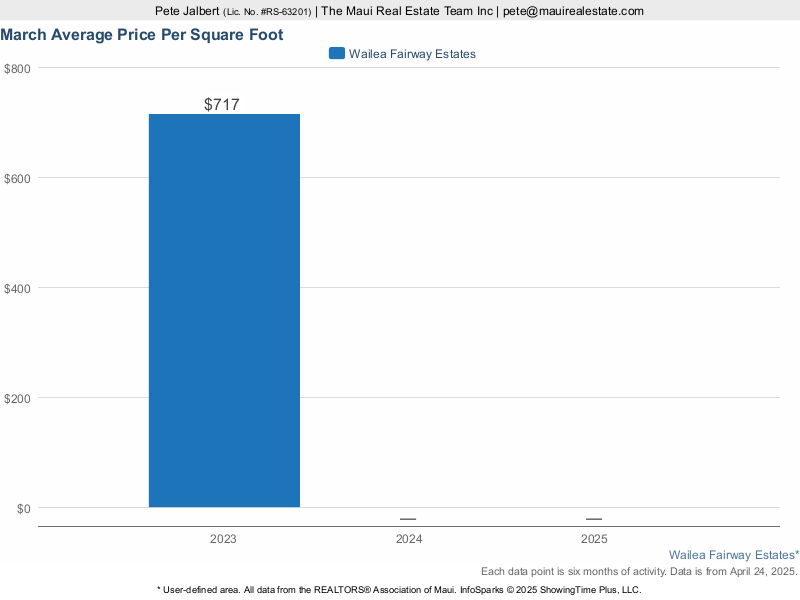 Wailea Fairway Estates is a small development with low sales volume. As a result, The automated stats posted above may not provide much insight on recent sales trends. Contact The Maui Real Estate Team to discuss recent market trends for Wailea and Wailea Fairway Estates.