Wailea Golf Vistas is a small gated subdivision located in the heart of the Wailea Resort. With ocean views and a location close to great beaches, on a golf course and all the other amenities of the Wailea Resort, Golf Vistas Homes for Sale tend to sell for a premium.
Wailea Golf Vistas consists of 34 homesites on 17 acres.
Lot sizes range from 11,000 to 18,000 square feet.
The Wailea Blue Golf Course surrounds the development.
Sales over the last year ranged in value between just over $2,000,000 to just under $4,000,000 dollars with the median price of $3,425,000.
County Zoning and Association Rules prohibit vacation rentals in the neighborhood.
See below for the current active inventory of Wailea Golf Vistas Homes for Sale.
Check out the recent statistics for Wailea Golf Vistas.
If you have questions or wish to discuss a listing in Wailea Golf Vistas, please call the Maui Real Estate Team at (800) 579-1525 or send us a message. We'll be happy to help.
Recent Sales at Wailea Golf Vistas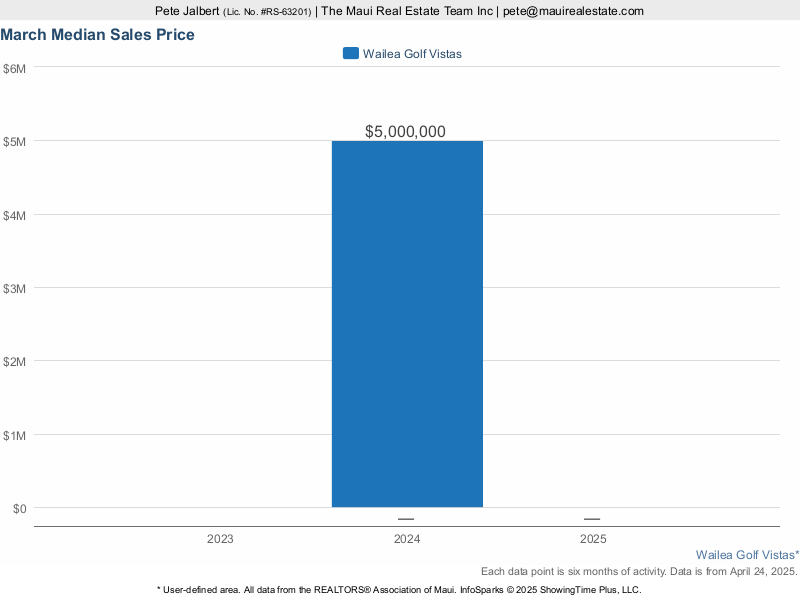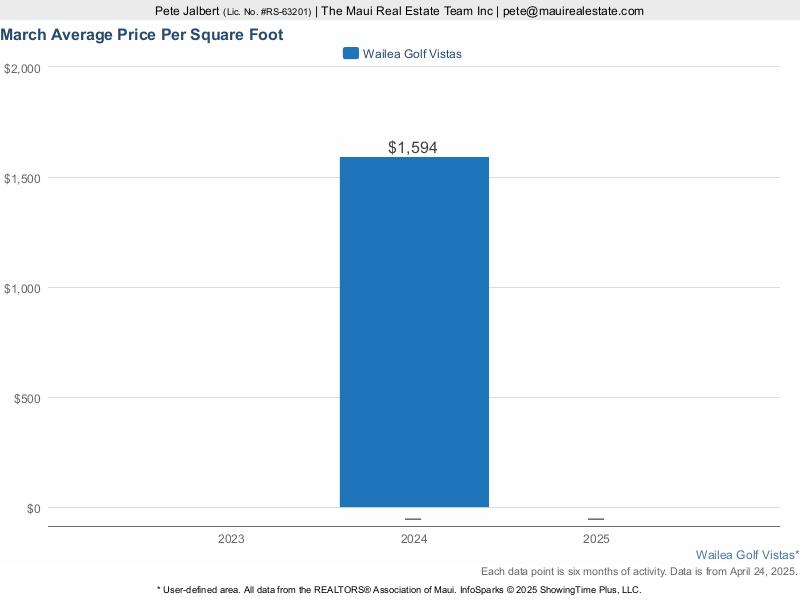 Wailea Golf Vistas sees a handful of transaction every year. While the homes in the neighborhood all tend to be upscale residences, there is variability in the size and views from the homes. Changes in median and average sales price aren't due to just changes in value. The composition of homes sold is also a factor. Contact The Maui Real Estate Team for a more nuanced discussion of recent market trends in the neighborhood.