Wailea Kialoa consists of 102 home sites spread over 34 acres.
Lot sizes range between 7,000 and 22,000 square feet.
Gated access provides security and peace of mind for owners.
Association rules and county zoning prohibit vacation rentals.
Wailea Kialoa is just over a half mile from the nearest beach access at the South end of Keawakapu Beach.
The neighborhood is less than five minutes drive from a number of other beaches, three golf courses, The Shops at Wailea and a variety of great restaurants.
See below for the current active inventory of Wailea Kialoa Homes for Sale.
Check out the recent statistics for Wailea Kialoa.
If you have questions or wish to discuss a listing in Wailea Kialoa, please call the Maui Real Estate Team at (800) 579-1525 or send us a message. We'll be happy to help.
Wailea Kialoa Recent Sales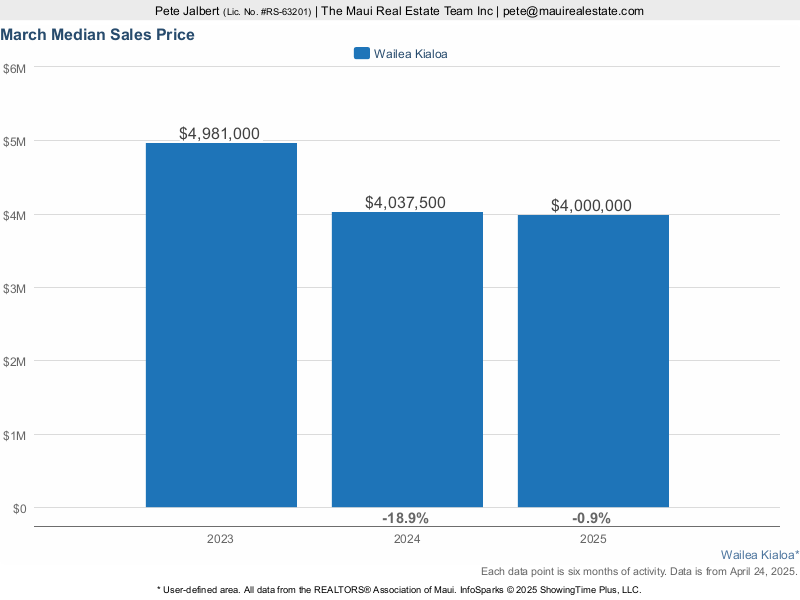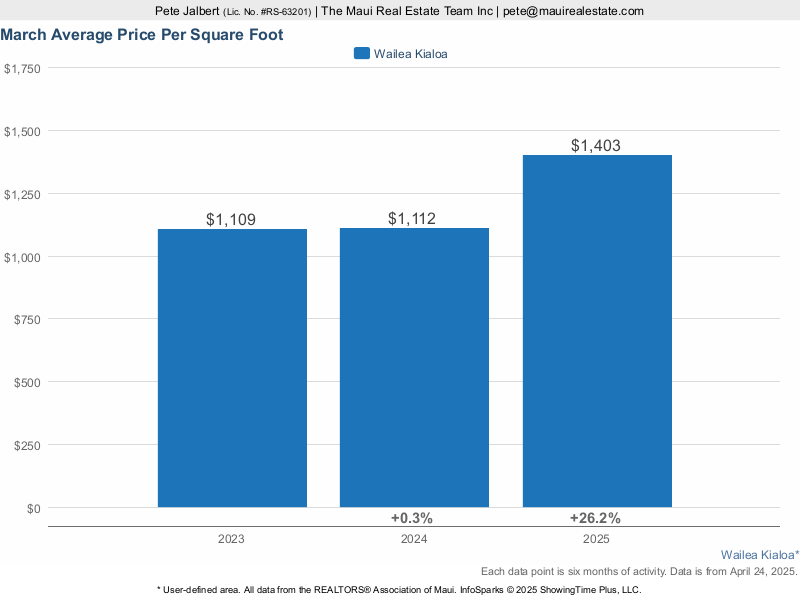 Wailea Kialoa is a neighborhood of luxury and executive homes. That said, there is a pretty broad range of home sizes, views and amenities among the homes. Combine the heterogeneity with a small sample size and sales statistics can be misleading. Changes in median and average prices don't mirror market values. Contact The Maui Real Estate Team to talk to an agent about current market conditions for the neighborhood.