Wailea Pualani consists of 92 lots spread over 32 acres.
Lot sizes range between 10,000 and 12,000 square feet.
Homeowner Association rules and county zoning prohibit vacation rentals.
The neighborhood is located a short drive from world class beaches, fine restaurants and three golf courses.
See below for the current active inventory of Wailea Pualani Homes for Sale.
Check out the recent statistics for Wailea Pualani.
If you have questions or wish to discuss a listing in Wailea Pualani, please call the Maui Real Estate Team at (800) 579-1525 or send us a message. We'll be happy to help.
Wailea Pualani Recent Sales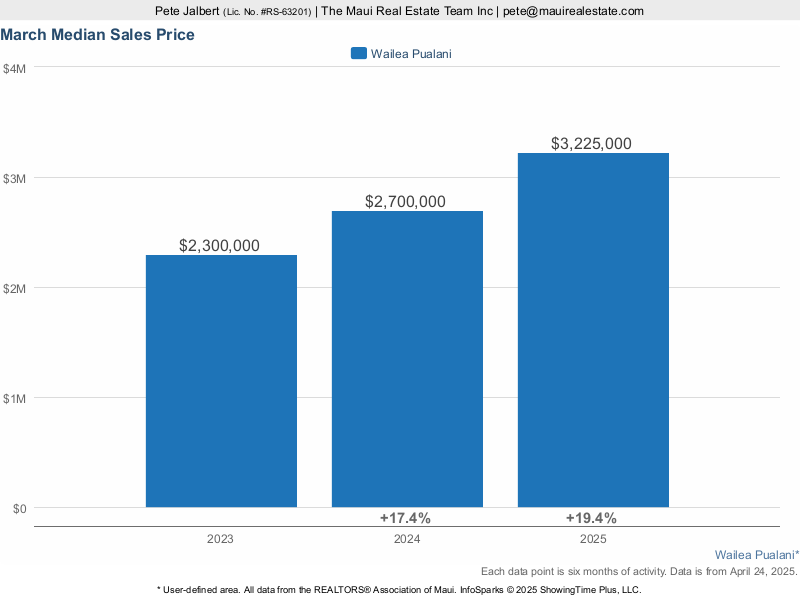 There are a relatively small number of homes sold in Wailea Pualani on an annual basis. Add in differences in size, views and finishing with the homes that sell and you end up with statistics that don't always reflect changes in market values. Contact the Maui Real Estate Team to talk to an agent about recent market trends in Wailea Pualani.