Maui Real Estate Blog
It's all about the view with this Pukalani Home
You don't have to pay a million dollars to own a home with a stunning view on Maui. You don't even need to pay $650,000 for that matter. This spacious three bedroom/two bath home in Pukalani has big views that extend over a rugged gulch and verdant cane fields to the West Maui Mountains, the North Shore and the Eastern Tip of the neighboring island of Molokai. The deck is a great place for taking in sunsets or just watching the clouds drift over the ocean.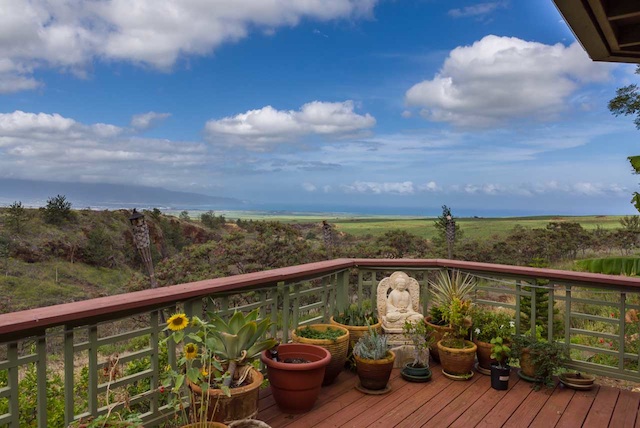 The new owners may want to give the home a little TLC, but there are some great elements already in place. The kitchen has granite counters, a double oven and a six burner gas stove. The sellers also recently replaced the dishwasher. The bathrooms have been renovated with upgraded vanities and granite counters. There is a photovoltaic system and a solar hot water heater to help keep electric bills low. Bibliophiles will love the floor to ceiling book shelves in the sitting room off the master suite. To take off the chill on a cool Upcountry night, you can hop in the outdoor hot tub or start a fire in the wood burning fire place.
The low maintenance yard offers a variety of edibles including an enormous avocado tree that will keep you flush with guacamole every fall. There is a Jamaican Lilikoi vine on the front of the property and a variety of citrus trees in back.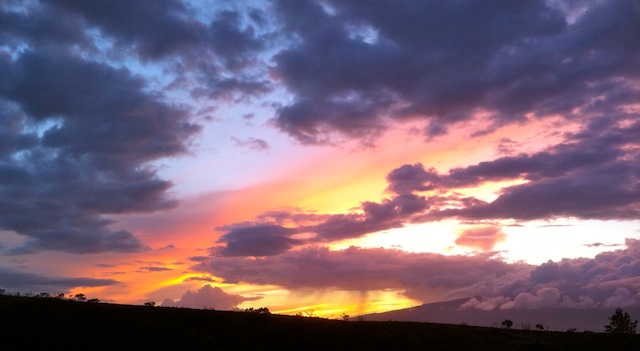 This home is now offered at $649,000. Check out the 2690 Akalani Loop Listing Page for additional photos of the property. Contact The Maui Real Estate Team today for additional information or to arrange a showing.
More from our Blog
4 Critical Things to Know When Searching Online for Maui Real Estate
Searching online for Maui Real Estate can be confusing. Location, Land Area and Costs aren't always clear.
Read More